ICE 70 New | Exhibited at the Cannes Yachting Festival 2021
ICE 70 New | Exhibited at the Cannes Yachting Festival 2021
BGYB is delighted to announce that we have exhibited the brand new model from the Italian shipyard Ice Yachts : the ICE 70. This was at the Cannes Yachting Festival 2021 and we have to say a lot of visitors were impressed by the quality and design of this yacht !
October 5, 2021
New semi-custom from the ICE YACHTS yard
The ICE 70 is the new model from the famous Ice Yachts shipyard who wanted to create an avant-garde model. Like all Ice Yachts, the 70 foot is a semi-custom model allowing the future owner many possibilities of customization and a large choice of equipment. We were delighted to exhibit the ICE 70 as well as the ICE 52 RS at the Cannes Yachting Festival 2021. This new model has as guidelines to create an ideal boat for cruises around the world, therefore having a great autonomy and to be comfortable and secure. The ICE 70 is a luxurious, modern sailboat with sleek lines for fast sailing even with light winds.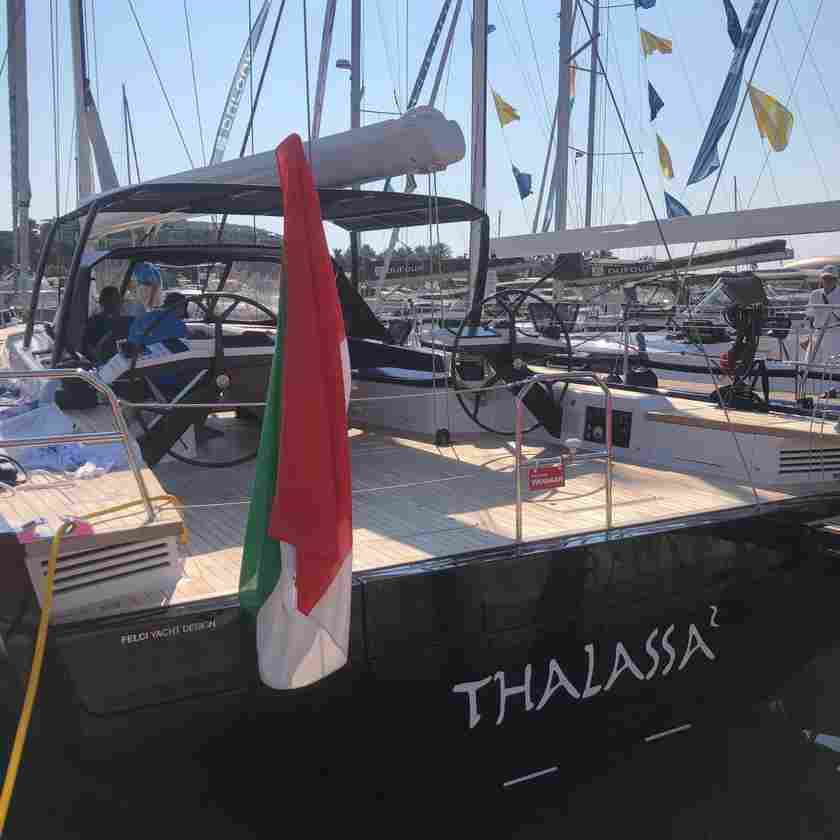 To find out more about the Italian Shipyard, please go to the dedicated page here : Ice Yachts Shipyard.
Please visit ICE 70's page should you wish to know more about this beautiful and very innovative yacht.
More news ? Go to our Current News page !

Published: 5th October 2021