MARGARET ANN : Available from late August

MARGARET ANN : Available from late August
BGYB is pleased to inform you that 96' sailing yacht MARGARET ANN is available for charter from late August in Italy
August 17, 2020
Available in Italy
MARGARET ANN is a 95.5 foot sailing yacht with three passenger cabins, a starboard cabin, a port cabin and a master cabin. She is capable of comfortably sleeping up to 12 passengers as well as the crew. This yacht is in pristine condition. It has a full complement of electronics and equipment for cruising globally in luxury and absolute comfort.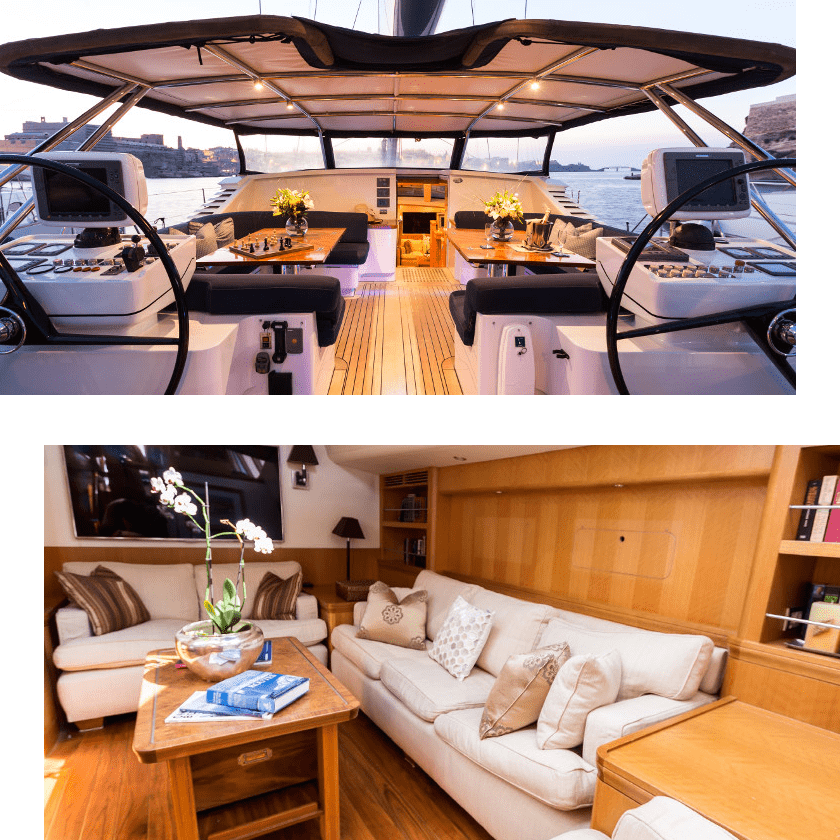 Available from Late August
MARGARET ANN is available for charter after the 20th of August
Embarkation in Italy or Sardinia

Weekly Charter Rate (High season): 40 000 EUR + VAT + APA
Weekly Charter Rate (Low season): 37 000 EUR + VAT + APA
(Reduced VAT applicable if the itinerary includes a crossing in international waters)


Discover more about MARGARET ANN by clicking on her file below!