Yacht
Construction
Are you interested in a yacht construction project? BGYB has many years of experience in guiding clients through this kind of process . Thanks to our professional network composed of designers and architects we can guarantee the best service to make your dream a reality.
Build your
own yacht
Yacht construction is about creating luxury.
We propose the option of 100% personalization throughout the construction process of your yacht. Equally, semi-personalised yachts are a popular alternative.
We assemble a team of engineers and project management, of the highest professional level, in order to produce excellence. From the dream to a final unveiling of your finished yacht, BGYB will be dedicated to serving the needs of your project, and assure management and ongoing supervision of the shipyard's practice.
Rigour &
Sharing Experiences
The entire yacht construction process requires several key decisions. Our network of experts and reputable industry specialists will know how to provide you with the best advice at every stage
We assemble the best shipyards, naval architects and designers for the construction of your yacht. Your chosen shipyard will be subject to supervision and direction at each phase of construction until its end.
Our teams will be on hand throughout the entire process:
The design, the specifications and the price estimations.

The preselection of the ideal shipyard.

The negotiation of construction contracts.

Supervision of construction.

Certification and registration of the yacht.
Contact us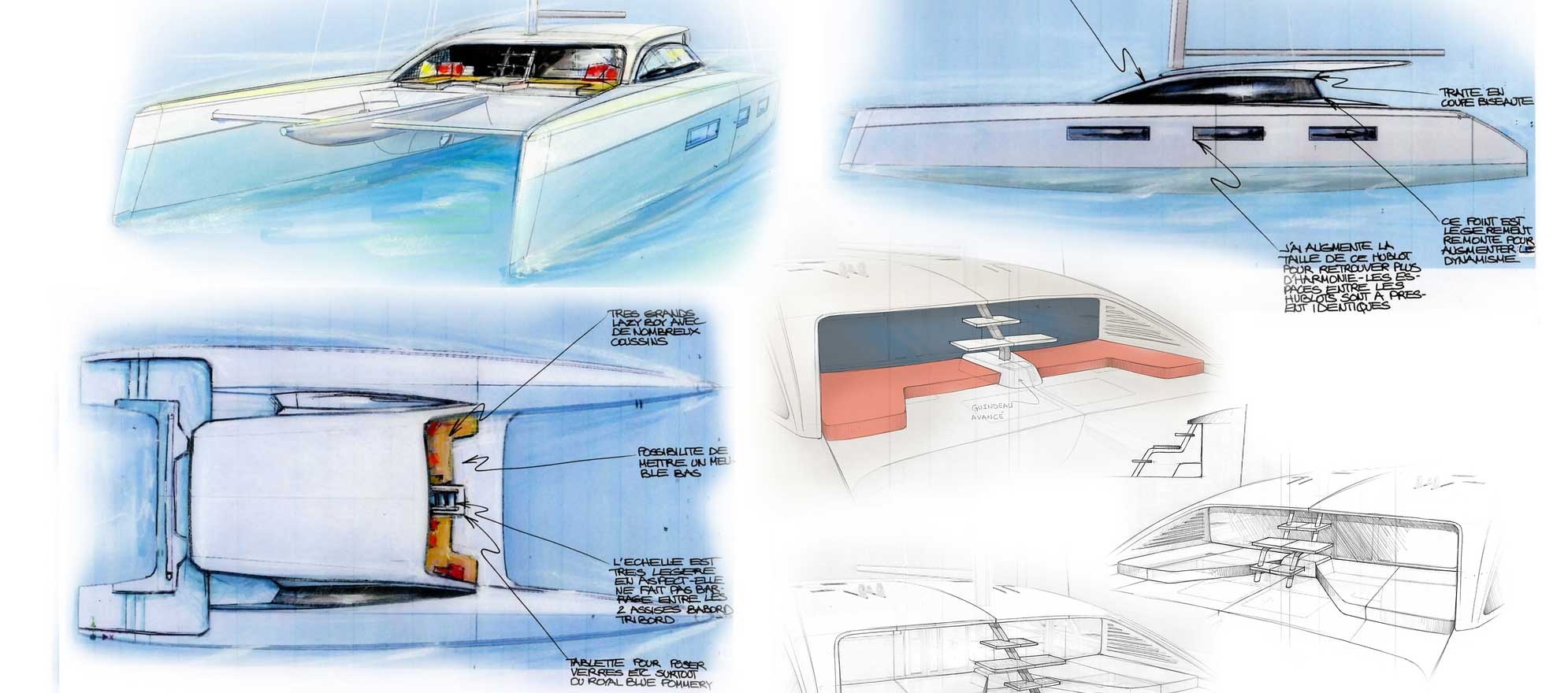 Our sucessful
construction projects
Here are some examples of yacht construction projects managed by BGYB. The diversity of model and the individuality of each of our creations is notable throughout our portfolio.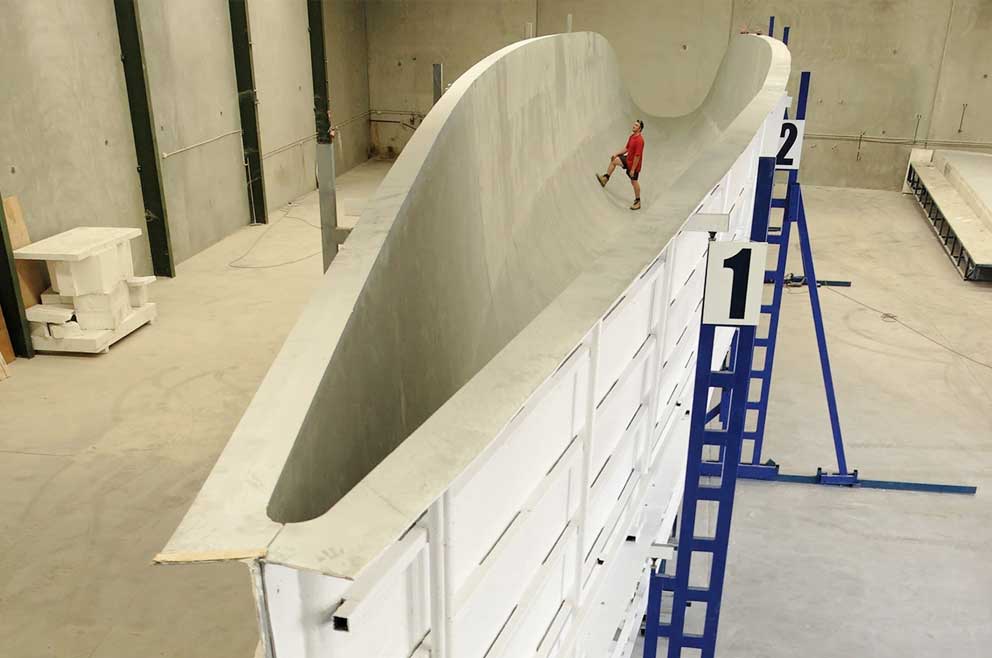 ICE 70. This construction project was launched by Italian shipyard ICE YACHTS in 2019. She is a semi-personalised construction with her owner bringing an extensive range of specifications and equipment requirements. The yacht was made to be 21m with cutting edge technology. Project Manager François Boucher.

NOMAD IV. This exceptional 100ft (30m) carbon sailing yacht was launched in 2013. She has enjoyed racing success, winning the gold medal at the 2015 RORC Transatlantic race. Project Manager François Boucher.

HORTENSE. JFA shipyard and Naval Architect Joubert Nivelt Goeffers broke barriers and set a new trend with the construction of HORTENSE. Her interiors are designed by Rhoades Young. HORTENSE is considered to have the qualities of an expedition motor yacht whilst benefiting from a formidable capacity under sail. Some people think of her as similar to a Ketch due to her self-sufficiency. Project Manager François Boucher.

ROXSTAR. This 40m Ketch was launched in 2014. She was built at the shipyard OGUZ MARIN in Turkey. Her steel structure was produced from the blueprints of Turkish architect AHMET HAKAN HUNALI, designer of the renowned 56m Schooner REGINA. The yacht notably appeared in the film Skyfall, from the James Bond Franchise. Project Manager François Boucher.

MELITI. A Greek owner, known in the competitive yachting sphere, personally requested Francois Boucher as Project Manager for MELITI's construction. This 26m luxury sailing yacht was built according to the plans of Joubert-Nivelt. Built by shipyards JMV and GARCIA, she was constructed in carbon with a style which is resolutely contemporary. Project Manager François Boucher.

SPOCK. From Finot-Conq designs, this 53 ft sailing yacht, entirely built in carbon was produced in Germany at the Knierim shipyard for a German owner who already owned a 60 foot Farr Yacht design, previously sold by BGYB. This 10 tonne yacht combines comfort and speed with peaks at 25 knots during its first crossing. Project Manager François Boucher.

PARADOX. This 62 foot foiling trimaran designed by Nigel Irens-Cabaret was constructed under the supervision of François Boucher at the Marsaudon Composites shipyard in Lorient. Built for an American owner, she has won practically every competition in which she has participated.

BASYC. Finot-Conq undertook the project to design this beautiful 70 ft sailing yacht at the JFA yard in Concarneau, under the responsibility of François Boucher. With a hull designed in aluminum, the mast in carbon and the superstructures built in composite, it is a fast and comfortable long-distance boat, equipped for racing.

NOMAD VI. The owner of NOMAD IV asked François Boucher to overlook the construction of his new 50 ft foiling catamaran built at the PAUGER shipyard in Hungary. This agile and speedy multihull followed the designs of Martin Fisher-Franck de Rivoyre.
July 10, 2023

YBreeze75 : New YYachts Model

Thought to be a perfect yacht for those who seek to relax by cruising through bays & coastlines but also for those wanting to participate in exciting regattas, this model, the brand new YBreeze75 is an eye-catching unit that is easy to handle either with a small crew, single-handedly...

read more

March 13, 2020

NOMAD VI : New Construction Project!

The owner of NOMAD IV asked François Boucher to overlook the construction of his new 50 ft foiling catamaran built at the PAUGER shipyard in Hungary. This agile and speedy multihull followed the designs of Martin Fisher-Franck de Rivoyre.

read more

March 17, 2016

NOMAD IV : An exceptional Construction Project

NOMAD IV is an exceptional 100ft (30m) carbon sailing yacht launched in 2013. She has enjoyed racing successes, winning the gold medal at the 2015 RORC Transatlantic race. François Boucher, Project Manager with BGYB, participated to the whole project : from its very beginning discussing...

read more