Buying
Guide
The BGYB Team is happy to help you in the search of your dream boat. We will advise and guide you throughout the whole process. We will equally follow and consult you throughout the acquisition of your chosen yacht, ensuring that you get the best and most secure service and that the sale runs as smoothly as possible.
Step 1
Establishing what
you want
Thanks to our constant communication with our wide network of MYBA partners and with many other contacts throughout the world, BGYB conducts an in-depth search for the boat you are looking for. First of all you will explain to us exactly what you are looking for: we want to be able to tailor our help to you as much as possible, by finding a yacht that most suits your requirements.

The following list will give you an idea of what it is we would like to know :
Motor or sailing ?

Fuel consumption is different depending on whether you choose a motor or sailing yacht. If a sailing yacht is what you are looking for then you have to consider the maintenance of the rigging and sails. Then your next decision: a monohulll or a catamaran? This reflects a lifestyle choice, the catamaran offers more living space on board whilst sailing yachts boasts a lengthy deck space out in the open.

Racing or cruising ?

Yachting cannot be confined into a single activity. We'll ask you to tell us why you want to buy a yacht? What do you plan to use her for? Comfortable cruising, ambitious transoceanic voyages or racing in regattas? Yachts do both racing and cruising and you even have the option of a yacht that does both.

The length ? The general specifications ?

The length of the hull, the width of the deck and the size of the draft are the basic dimensions which ultimately frame the overall appearance of your yacht. This allows us to create a sketch of a yacht which has the ideal living space and sailing capacity for you.

What kind of interior design do you want ?

Which design style do you lean towards? Modernist, Classic or Sporty? Whether a minimalist interior or a more decorated classic design is to your taste, the interior is a specific and important element of choosing your yacht and luxury never needs to be compromised.
How many cabins ?

The living space and the number of guests that the yacht sleeps comfortably on board all depends on your yacht's cabin configuration. If you are thinking of putting your yacht on the charter market then a consideration for the crew's cabins is something we can guide you with.

Do you plan to offer your yacht for charter ?

Do you plan on keeping your yacht for your own personal use or perhaps you wish to also propose the yacht for charter when you're not on board? A charter yacht needs to have some specific elements to make her suitable on the charter market (e.g. crew quarters).

What kind of activities do you want to do onboard ?

When choosing your yacht you need to keep in mind what you would like to do on board. Are you planning to race, dive, get closer to coasts, or go on transatlantic trips?

Will you need a crew ?

If the answer is yes, then who you need, is your next question. The first recruitment is an experienced captain, a first mate and a hostess. Perhaps you'll need a chef and additional deck hands; all depends on the size of your envisaged yacht.

What is your budget ?

Is your budget including VAT? Next you need to consider whether it is necessary to set aside a budget for refit and maintenance works?

Step 2
Finding and selecting
the right yacht
At this stage, having done a thorough, objective search, we will provide you with a selection of yachts that might suit your needs, sending you all of the appropriate specifications. We will discuss any queries you may have or any problems that may arise. We can arrange for viewings of one or more potential yachts. We do not want to waste your valuable time so we let you know if a boat is not suitable for your needs: whether it is in bad condition or just is not going to be right for you. Once you have visited the yacht, BGYB will be on call to answer any questions that you might have.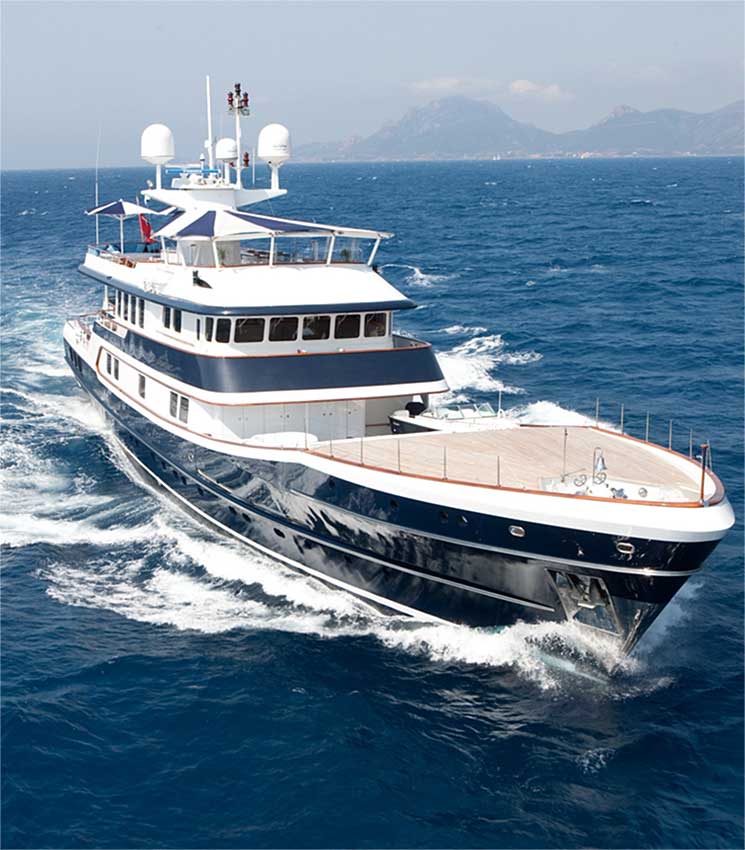 Step 3
Managing and negotiating
the sale
Once you have found and visited a yacht that corresponds to your wishes, you can make an offer and BGYB will take control of the negotiations and all other aspects of the sale until an agreement is reached with the owner. From the agreement we can start with the process of the sale.
All offers are subject to sea trials and expert appraisal. In this regard, we help organise the necessary and proper procedures; our brokers will look after all the administrative aspects in order to guarantee the quality of expertise given. At the same time, we will be responsible for the privacy of the sales, for all of the different transactions, finances and administration. BGYB act as stakeholder for the deposit placed in the dedicated bank account.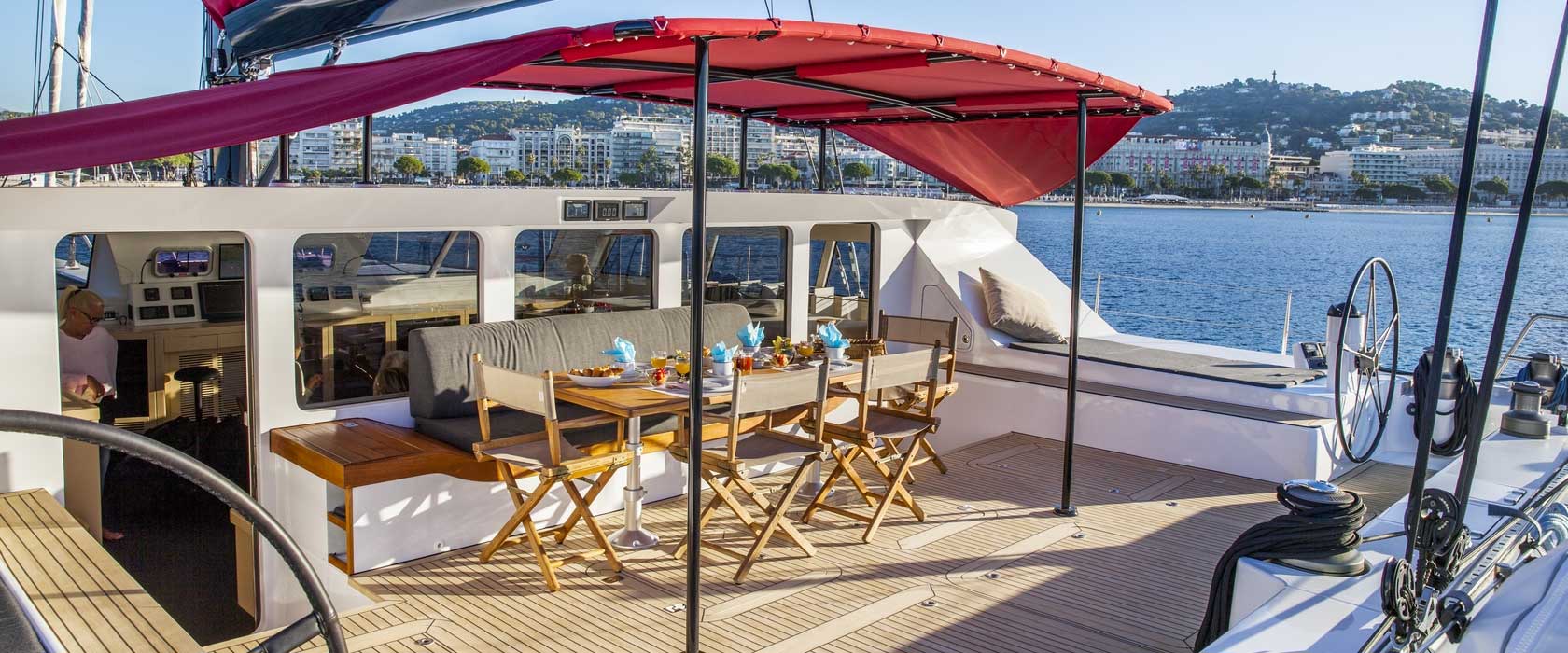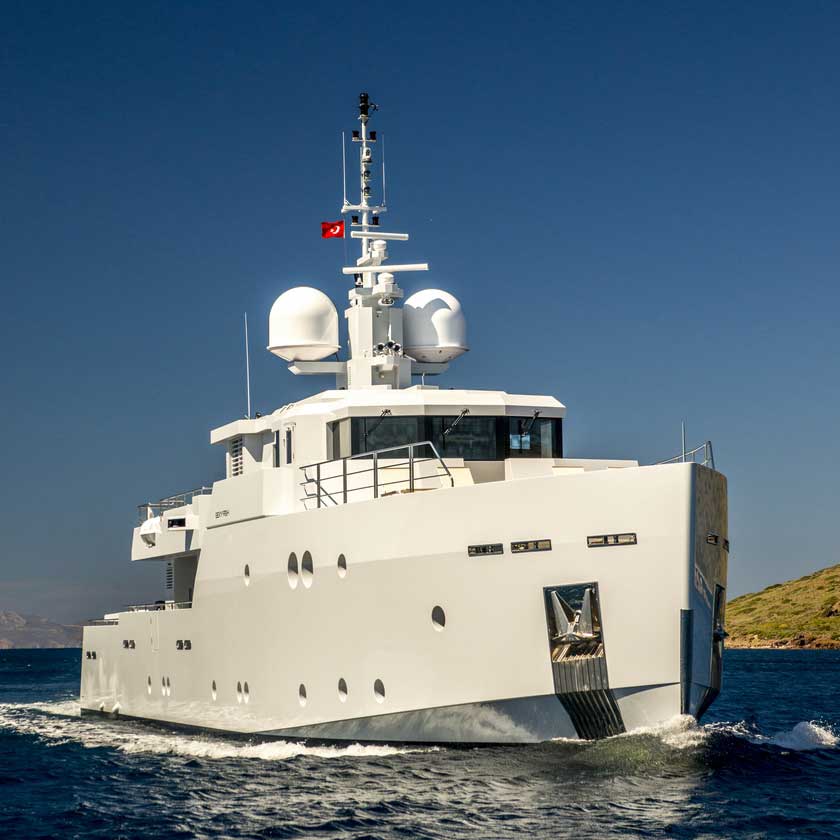 Step 4
What you can do
with your yacht
Once the boat is finally yours, the BGYB team would be delighted to support and advise you on what to do with your new yacht. Perhaps you want to keep it all to yourself, or you might want to propose it for Charter. In both cases, BGYB can provide the management of your yacht if you so desire. By chosing BGYB to manage your yacht, we will work hard to make sure that your yacht retains its value at the highest level possible. For the chartering of your yacht, BGYB can advise the best way to go about it. We can provide management, clients and we can help find the right crew for you.