YYachts
BGYB gives you the first look at the new products of the German shipyard YYachts. As a french official distributor of the YYachts shipyard, we offer you the best in luxury yachting. Your boat will be custom-built, equipped with the latest innovations and will benefit from the German elegance.
Discover
YYachts
The YYachts shipyard is located on the Baltic Sea, almost directly on the water. Here we can manufacture yachts up to 35 metres in length. The shipyard is equipped with modern and technologically advanced systems to guarantee efficiency and precision in production. At the sametime, the structure is simple and straightforward to live up to the YYachts philosophy of
"Keep it simple".
Their goal is to build sailing yachts that give you time for yourself as well as freedom and fun with your family and friends - a reliable investment in a better quality of life. We will treat you with the honesty and authenticity with which we produce our yachts. Our passion is to build sustainable sailing yachts that are ahead of their time, yet easy to sail and maintain.
Key facts about the
YYachts shipyard
Michael Schmidt's story of innovation spanning more than 40 years. He managed in the 70's the European production facilities of CYC yachts the world leader producer of sailboats.
In the 80's he started building super light race boats to compete in the Admiral and Sardinia Cups and his boat has won all kind of trophies.
After the reunification of Germany he went to the East and founded a new future from scratch and developed a yachts group with Moody, Hanse, Dehler, Fjord.
After selling the company and some years in different investments he founded YYachts. Since he did not find any new yachts or used boats on the market, he decided to build his ideal ship with Y Yachts himself. With Lorenzo Argento of Brenta Design and Sir David Chipperfield he found sailors with the same passion; Argento for the construction and Chipperfield for interior and design. 2014 was the birth of YYachts.
Contact us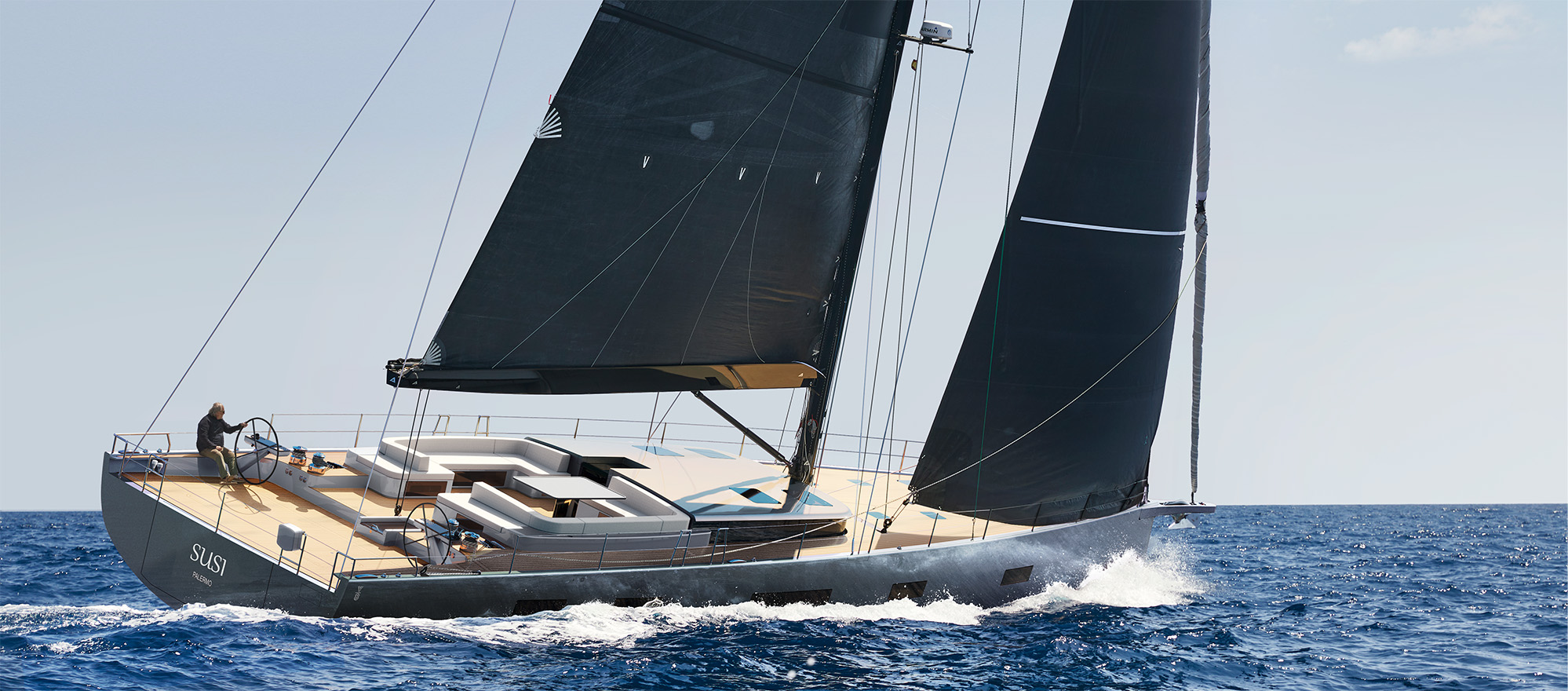 Leading models from
YYachts
The prestigious yachts at YYachts are all available in a sport version. It is possible to plan numerous options with several layouts. Here are several principal models featured in the YYacht's catalogue:
Y7: A displacement of about only 29 tons and 300 square meters of sail area, set this almost 22 meter, 70 foot, long yacht in motion even in the lightest of winds. Her good ballast ratio keeps her very stable, so that a Y7 is extremely pleasant to sail. This luxury yacht was designed for family vacations as it can be operated with a very small crew or even alone. Easy handling combined with excellent performance and an interior completely tailored to the owner has made the Y7 a bestseller in the YYachts portfolio.

Y8: For the new Y8, the follow-up model to the first ever YYacht, our design and development team cooperated with Surge Projects. The Mallorcan design studio around Javier Jaudenes has a "knack" for a timelessly elegant design, but also has great experience in designing fast yachts.

Y9: Our Y9 is unique and so is every single Y9. Above all, she is as individual as our customers themselves, because her layout and equipment are completely variable. Complementing this, the Y9 offers the volume of a 100-foot yacht in 90 feet. And she is available in three exciting versions – Y9, Y9 Pilot House, Y9 Custom. The main focus for Y9 owners is spending time with family and friends on board. As a result, the 90-foot carbon sailing yacht is easy to sail even with a small crew. Her interior design fulfills and even extends all owners' wishes for a family yacht with sufficient privacy while they travel the world. Of course, the Y9 can also prove her potential on regatta courses in the Mediterranean or the Caribbean and sail right at the front of the field.

Y Custom: Such custom projects often begin with merely a blank sheet of paper and ideas, eventually transforming into a dream yacht completely tailored to its owner. YYachts has developed an entire custom division of the company specialized in the design and production of unique customized luxury super yachts.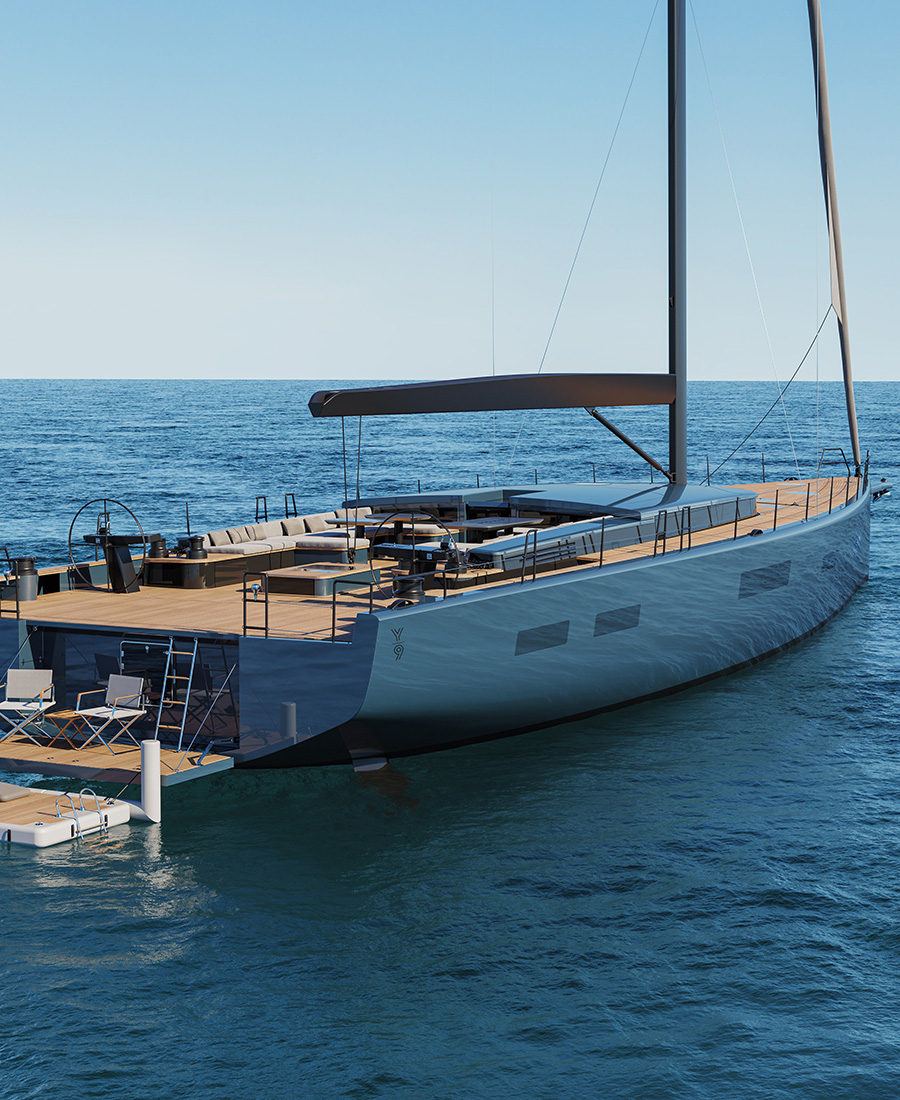 August 2, 2023

YYachts exhibited at the Newport International...

Already present at European fairs (Cannes, Genoa, Palma de Mallorca) exporting to the United States is a big step for us . The Y7 «MISS SHELL» will be present at N2 Dock in the lounge. Recognizable by its turquoise blue shell, it is one of the most remarkable Y7 to date: lightweight...

read more

July 10, 2023

YBreeze75 : New YYachts Model

Thought to be a perfect yacht for those who seek to relax by cruising through bays & coastlines but also for those wanting to participate in exciting regattas, this model, the brand new YBreeze75 is an eye-catching unit that is easy to handle either with a small crew, single-handedly...

read more

May 23, 2023

New Construction Y Yachts: Y8 Custom

The German sailing yacht shipyard, with a global reputation, has once again shown that their yachts are made to resemble their (future) owners: based on the Y8 model in their range, the shipyard collaborated with a former experienced navigator who wanted to completely customise his...

read more