ALEXA OF LONDON : Avaible for sale

ALEXA OF LONDON : Avaible for sale
We are delighted to introduce you to the sailing yacht ALEXA OF LONDON, built by the Shipyard Gdansk and Filipiak in 1992. This beautiful sloop was refitted in 2022.
July 5, 2023
ALEXA OF LONDON - A Performing Cutter Sloop
With a graceful yet powerful rig configuration, this magnificently shaped yacht is perfect for any owner that seeks for a superyacht that combines luxury aboard and performance in regattas. Her look doesn't go unnoticed : she is 122ft long and was redesigned to fit a simple but uncluttered New England style, which makes her very welcoming and appreciable. She has had an excellent charter track record with guests booking her on and on.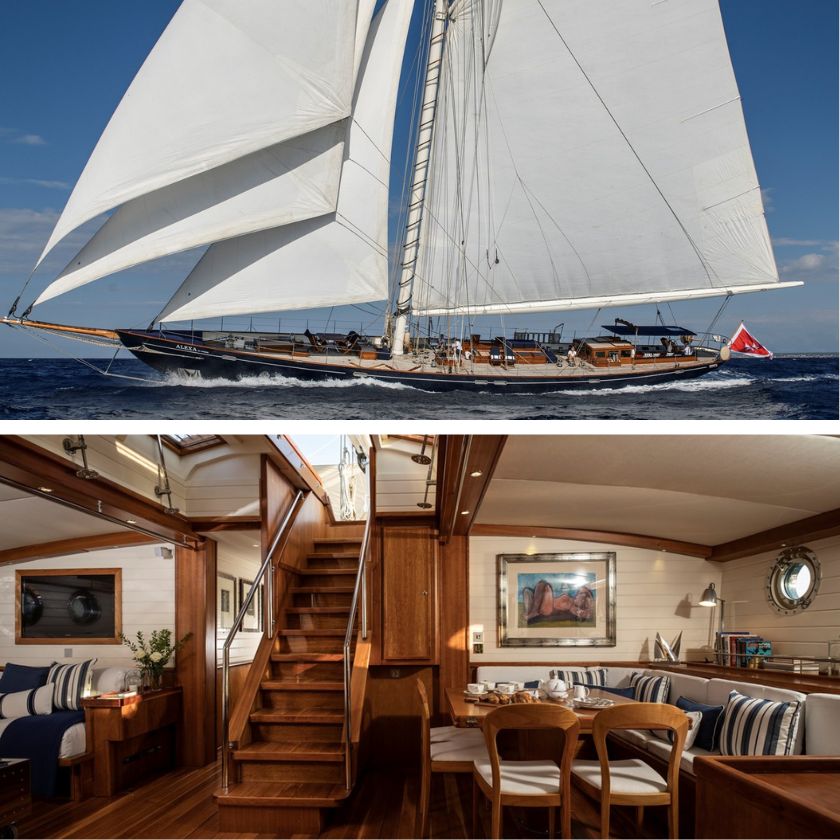 To find out more about BGYB's sailing yachts for sale, please go to the dedicated page here: Sailing Yachts
Please visit ALEXA OF LONDON's page should you wish to know more about this Modern Cutter Sloop.
Or go to our Current News page!