ATLANTIC : Location Update

ATLANTIC : Location Update
ATLANTIC , 3 Mast Schooner Classic Yacht replica, has just arrived in Imperia, in Italy for the winter.
October 19, 2021
A masterpiece with 3 masts
The current ATLANTIC is the replica of legendary ATLANTIC which was commissioned by New York Yacht Club member Wilson Marshall, Atlantic and which was launched in 1903. After owning, restoring, rebuilding or recreating a number of famous yachts such as Thendara, Aile Blanche, Borkumriff, Zaca a te Moana and most recently the Herreshoff racing schooner Eleonora, Dutch yachtsman Ed Kastelein planned his ultimate masterpiece: the recreation of the 3-mast schooner Atlantic.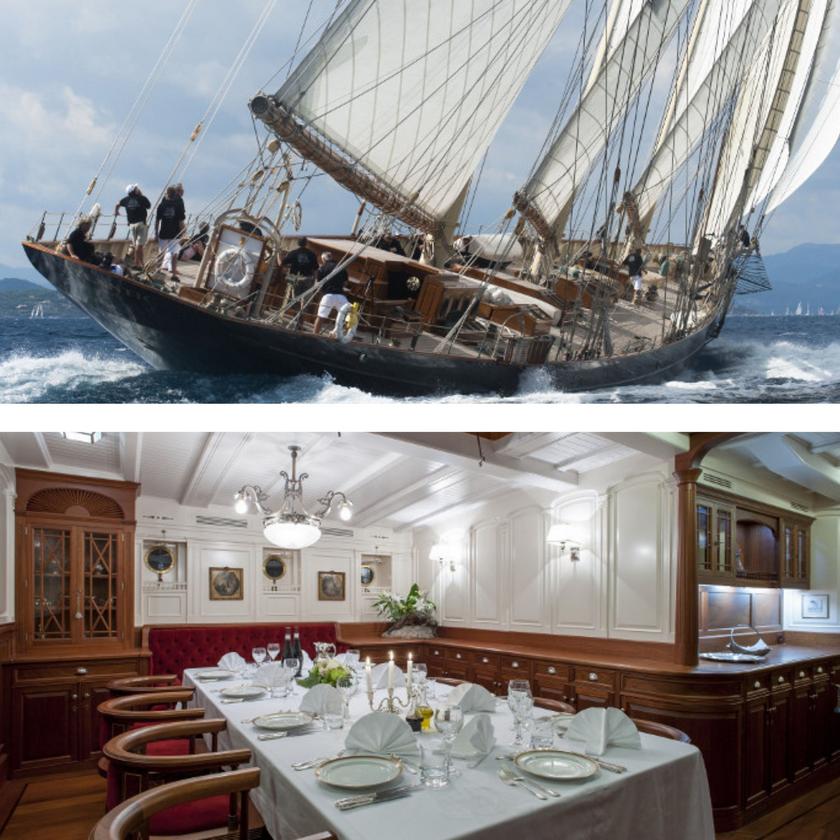 Atlantic's dimensions are simply incredible; over deck she measures a remarkable 56 meters. Her graceful sheer line and long overhangs accentuate her grace while her waterline length of 42 meters and narrow beam are a promise of unmatched speed under sail. Her spars tower some 45 meters above the waterline and support a staggering area of 1,750 m² of sail, more than two and a half times that of the already awesome J-Class yachts.
To find out more about BGYB's racing yachts for sale, please go to the dedicated page here : Classic Boats.
Please visit ATLANTIC's page should you wish to know more about this 3 mast Schooner.
Or go to our Current News page !
Published: 19th of October 2021