BGYB Summer Publications
Summer is here and it's time to announce the release of Episode 27, a magazine featuring our boats for sale and charter!
May 31, 2021
EPISODE 27 & Charter Directory 2021
The first half of the year is always dynamic; that's why we publish the BGYB EPISODE every year in Spring, which includes the latest market trends, details of sales, our most beautiful boats for sale and charter, as well as cruising itineraries and a presentation of upcoming events. We also published for the first time a brochure dedicated to crewed yacht charters: The Charter Companion, a brochure that explains how to charter a yacht with crew, presents our most beautiful vessels, and suggests cruising itineraries away from the tourist trail for a unique experience.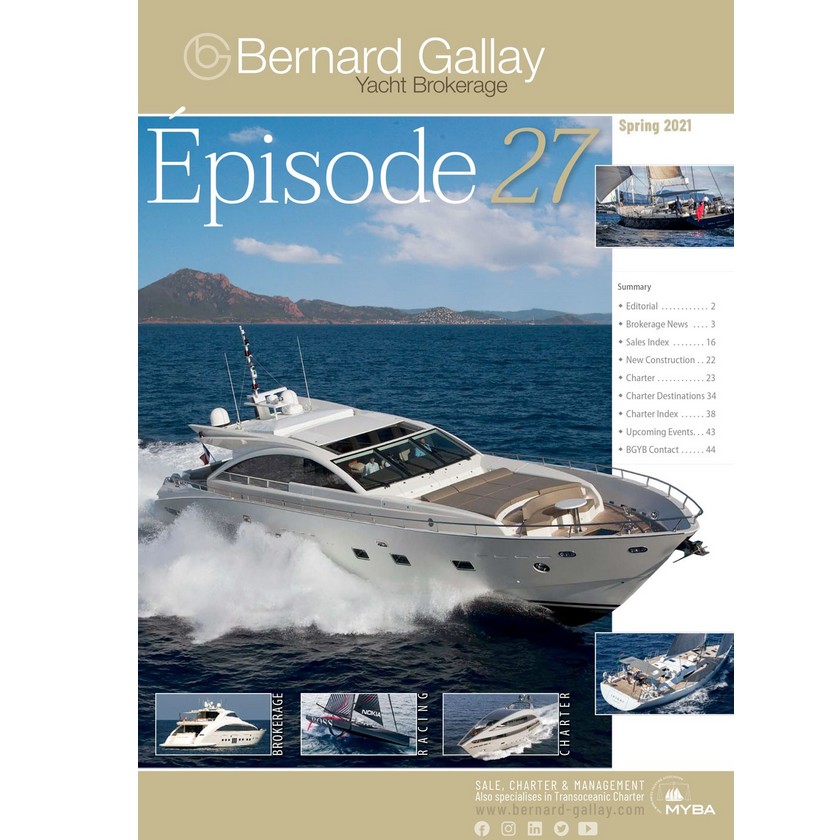 Sales & Charter Magazine
Our Yacht Charter Brochure