BGYB x YYachts : New Partnership !

BGYB x YYachts : New Partnership !
At BGYB, we are pleased to announce a partnership with the German shipyard YYachts - with several models manufactured, discover this exceptional shipyard!
August 2, 2022
BGYB represents YYachts in France
The YYachts shipyard is located in the Baltic Sea, almost directly on the water, where yachts up to 35 metres in length can be manufactured. The shipyard is equipped with modern and technologically advanced systems to guarantee efficiency and precision in production. At the same time, the structure is simple and straightforward to live up to the YYachts philosophy of "Keep it simple".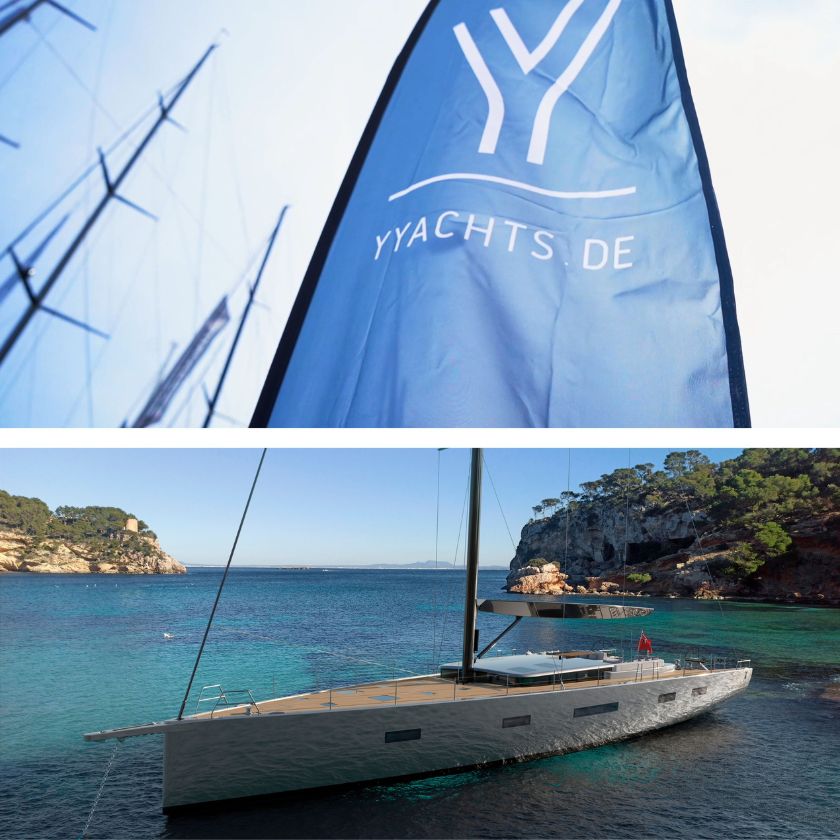 Their goal is to build sailing yachts that give you time for yourself as well as freedom and fun with your family and friends - a reliable investment in a better quality of life. We will treat you with the honesty and authenticity with which we produce our yachts. Our passion is to build sustainable sailing yachts that are ahead of their time, yet easy to sail and maintain.
The YYachts Models
YCustom - YYachts has developed an entire custom division of the company specialized in the design and production of unique customized luxury super yachts.
Y7 - This luxury yacht was designed for family vacations as it can be operated with a very small crew or even alone. Easy handling combined with excellent performance and an interior completely tailored to the owner has made the Y7 a bestseller in the YYachts portfolio.
Y8 - For the new Y8, the follow-up model to the first ever YYacht, their design and development team cooperated with Surge Projects. The Mallorcan design studio around Javier Jaudenes has a knack for a timelessly elegant design, but also has great experience in designing fast yachts.
Y9 - Every single of the Y9s are unique. Above all, they are as individual as our customers themselves, because layout and equipment are completely variable. Complementing this, the Y9 offers the volume of a 100-foot yacht in 90 feet. Her interior design fulfills and even extends all owners' wishes for a family yacht with sufficient privacy while they travel the world.
Visit YYachts Website !
Please do not hesitate to contact the representatives should you require any further information :
Bernard GALLAY :
bernard.gallay@bernard-gallay.com
Mobile : +33 (0)6 86 67 80 24
François BOUCHER :
francois.boucher@bernard-gallay.com
Mobile : +33 (0)6 82 83 19 21