Charter Companion 2022
We are pleased to present our Charter Companion 2022. We have put together a unique charter guide with many destinations and yacht choices.
March 16, 2022
The Reference Catalogue for chartering
In this 2022 edition, you will find a wide range of destinations available for rent, each one more idyllic than the next. We want to provide you with the best possible experience to make your stay unforgettable. That's why we have selected motor and sailing yachts. Due to their success in previous years, we are confident that you will find what you are looking for. It is also important to note that we are experts in regatta charters, which is why we also offer you in this catalogue the different racing yachts available in our destinations.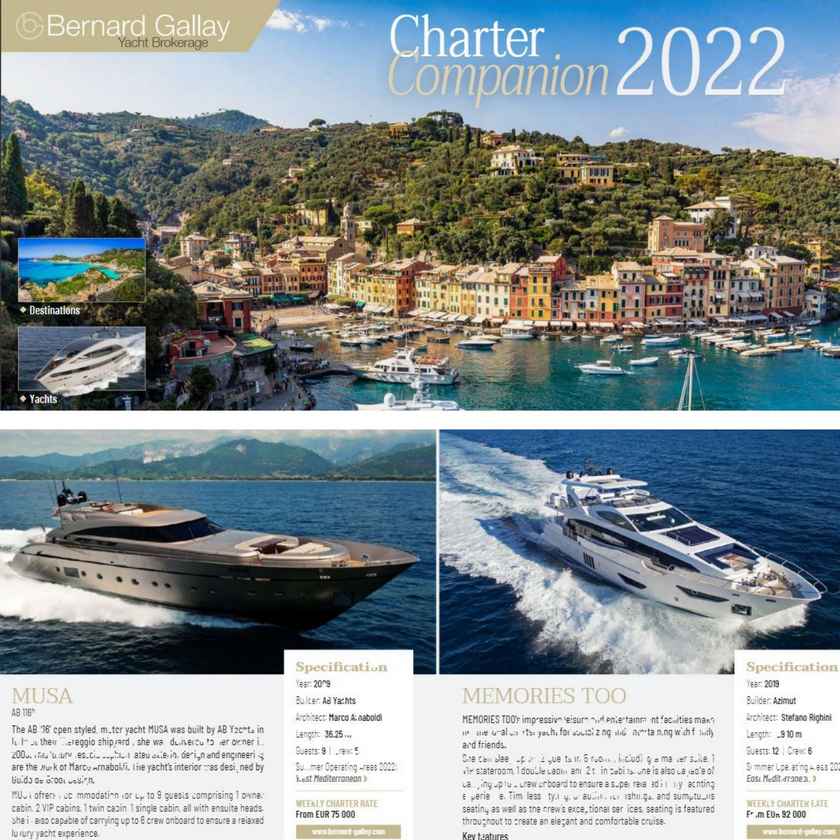 Click on the link below to read our magazine online :
Published: 16 March 2022