Charter Companion 2023
BGYB are delighted to present the third edition of our Charter Companion! We have assembled a unique charter guide with many idyllic destinations and a wide choice of yachts...
March 13, 2023
BGYB Yacht Charter Catalogue
After two years of great success, the BGYB Charter Companion has returned for a third year in 2023. Our new edition will be published in order to accompany our clients through every step of their charter. We are available to offer the best possible service, from the first point of contact, to the charter and time spent on board. In our 2023 edition, you will find a great range of destinations available for charter with our fleet, each one more idyllic than the last. We aim to offer our clients the best possible experience, so that you can create unforgettable memories!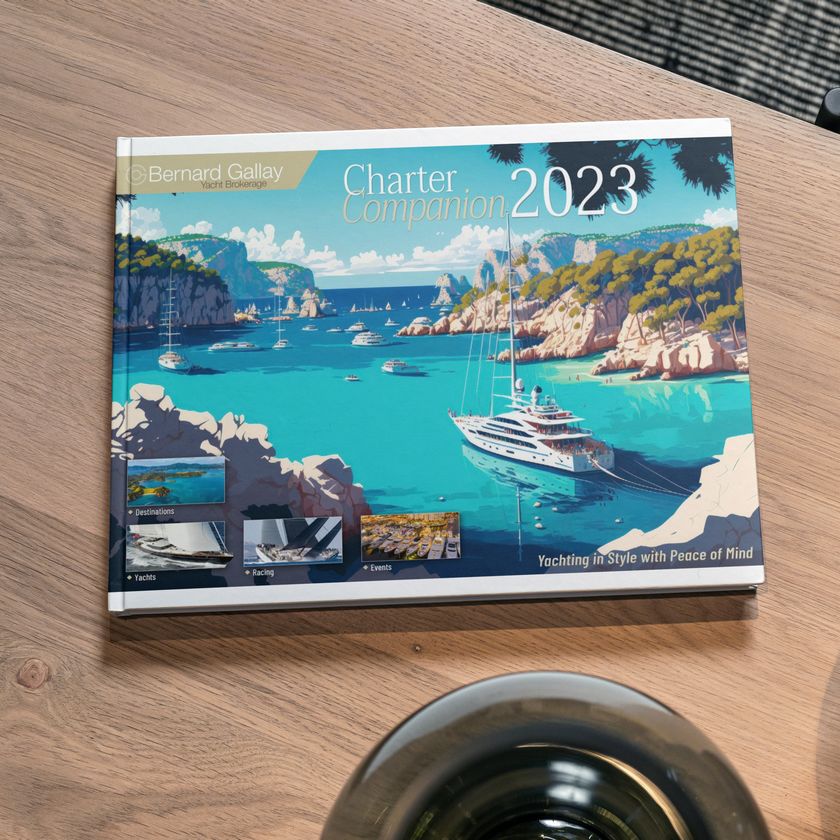 Click here to read our Charter Companion online :
Click here to download the PDF version :
For further information, you can contact us directly via email: charter@bernard-gallay.com