Charter & Sales Fleet Update

Charter & Sales Fleet Update
At the beginning of each month, BGYB produces a press release for our entire database to present new boats for sale or charter.
March 8, 2022
Charter & Sales Fleet Update
At the beginning of each month, BGYB sends a press release to its entire database of contacts, including brokers, clients, travel agencies and more. The purpose of this press release is to introduce the reader to new vessels that have joined our fleet, to summarise the price reductionsor special offers that have taken place during the month and to keep you informed of all the news concerning our fleet of boats. This monthly newsletter is essential as it keeps our database informed of any changes within our fleet in one concise piece text, which has proved to be convenient.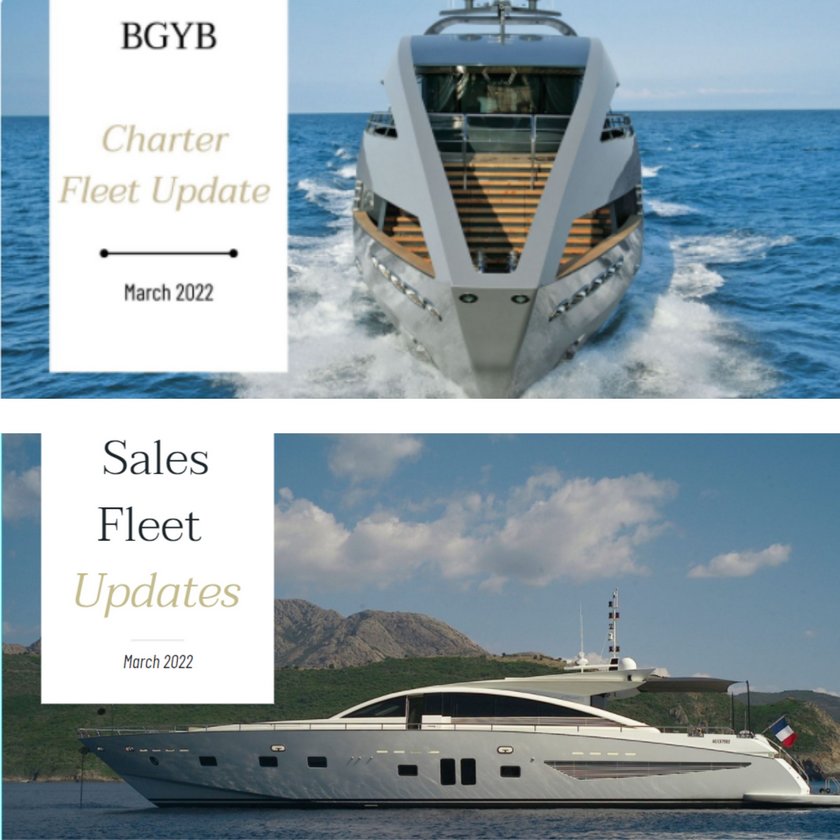 Please contact us if you wish to receive our newsletter!
To have access to more articles, click here: