Episode 26 : Autumn 2020
BGYB is delighted to announce that the Newsletter Episode 26 (Autumn 2020) is now available!
September 10, 2020
Available to Read Online or Download Now
This edition includes a comprehensive overview of the market, detailed listings of the yachts that we have for sale, including price reductions and an overview of our yachts available for charter. It also features details of our upcoming events, charter destinations, itineraries and racing charters.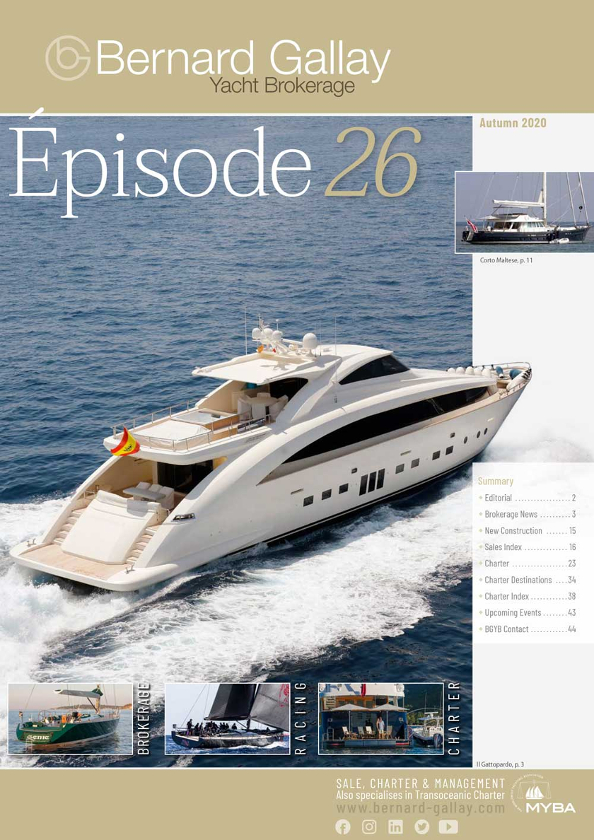 Read Episode 26 Online Here
Finally, we would like to thank all of our fellow brokers and charter brokers who we continually have the pleasure to work alongside in order to provide the best possible service, especially in these difficult circumstances we all all facing!
The BGYB Team