Episode 31: Spring/Summer 2023 Edition

Episode 31: Spring/Summer 2023 Edition
Discover the Spring/Summer 2023 edition of the BGYB brochure, Episode 31! Find our latest news and listings in this 31st issue.
April 27, 2023
Read Online Now
We are delighted to present the Spring/Summer edition of our newsletter : the Episode 31! Find here the latest BGYB news: a look back on the great year that was 2022 for us, the opening of our new office in Palma de Mallorca, as well as the yachts available for sale and charter, but also the upcoming events!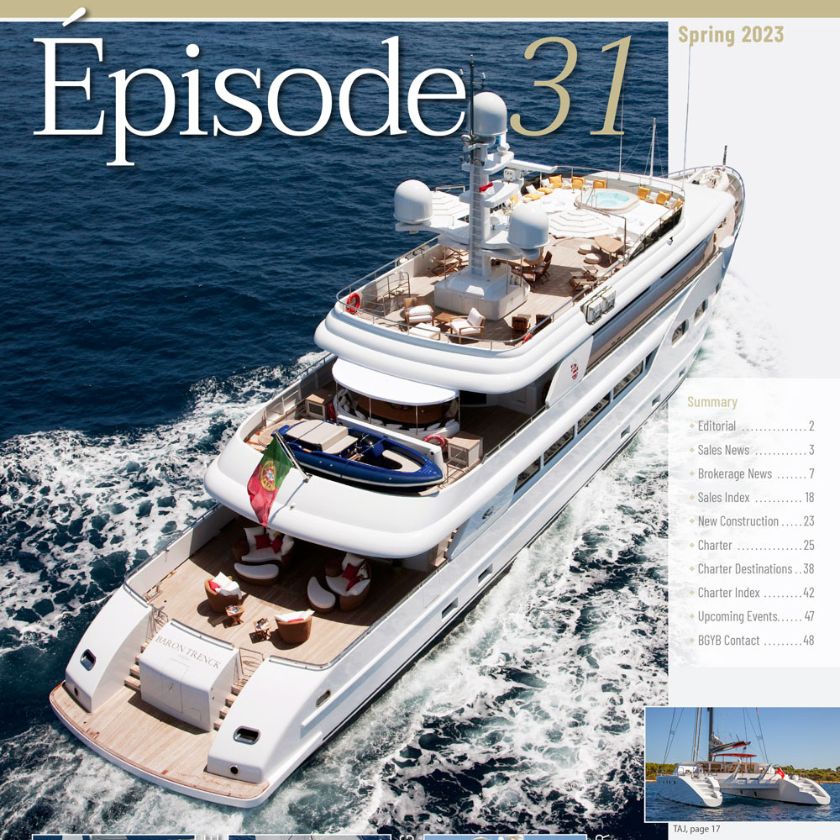 Read Episode 31 Online Here
Finally, we would like to thank all of our fellow brokers and charter brokers who we continually have the pleasure to work alongside in order to provide the best possible service.
The BGYB Team