ETOILE DES BERGERS - New CA Listing
ETOILE DES BERGERS - New CA Listing
BGYB is delighted to announce that we have recently added the Catana 53 ETOILE DES BERGERS to our fleet of catamarans available for sale. ETOILE DES BERGERS is priced at € 1.870.000.
May 9, 2022
Catana 53, best-seller of the range
ETOILE DES BERGERS is a 16.15m catamaran, built in 2019 by the famous Catana shipyard. She has been very little used since her launch, she is as new and is ready to find her new owner. ETOILE DES BERGERS is perfect for daily sailing at 10-12 knots, or 240 miles per day, thanks to her side daggerboards which allow her to sail upwind. The interior of the catamaran is modern, spacious, able to accommodate up to 6 people in her 3 cabins. Contact us for a visit of this magnificent Catana 53!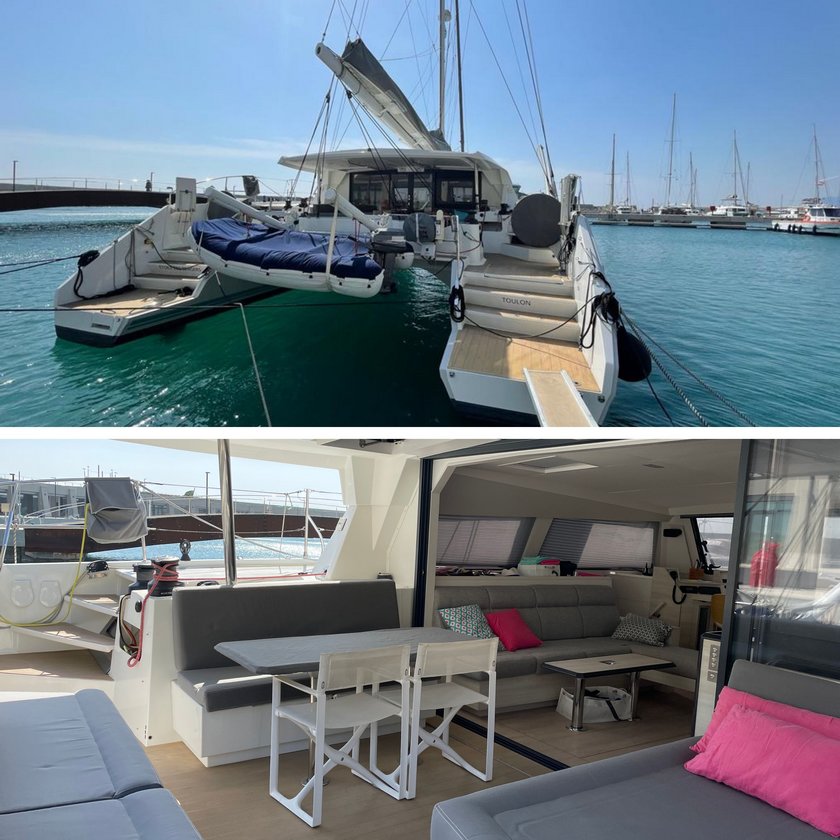 [21st of June 2022 UPDATE : ETOILE DES BERGERS IS NO LONGER AVAILABLE FOR SALE]
To see our last yachts sold : Recent sales
To find out more about BGYB's sailing yachts for sale, please go to the dedicated page here: Multihull
Please visit ETOILE DES BERGERS's page should you wish to know more about this Catana 53.
Or go to our Current News page!
Published: 9th of May 2022