La Grande Motte Multihull Show

La Grande Motte Multihull Show
Launched in 2010, the International Multihull Show is located in La Grande Motte and aims to present multihulls in a dedicated place and in an exclusive way.
Date: 12 - 16 April 2023
Location: La Grande Motte
March 17, 2023
A Show dedicated to Multihulls
The International Multihull Show will take place from 12 to 16 April 2023 in La Grande Motte. This is a unique event among the wide variety of yacht shows in France. Thus, it allows professionals to exhibit catamarans and trimarans (motor and sail). It is an essential meeting for many brokers to find out further information for clients ! In 2022, La Grande Motte International Multihull Show impressively broke records. But this year, with the market still expanding, the event will welcome even more exhibitors! More international than ever, the show will allow visitors to discover many European and global innovations.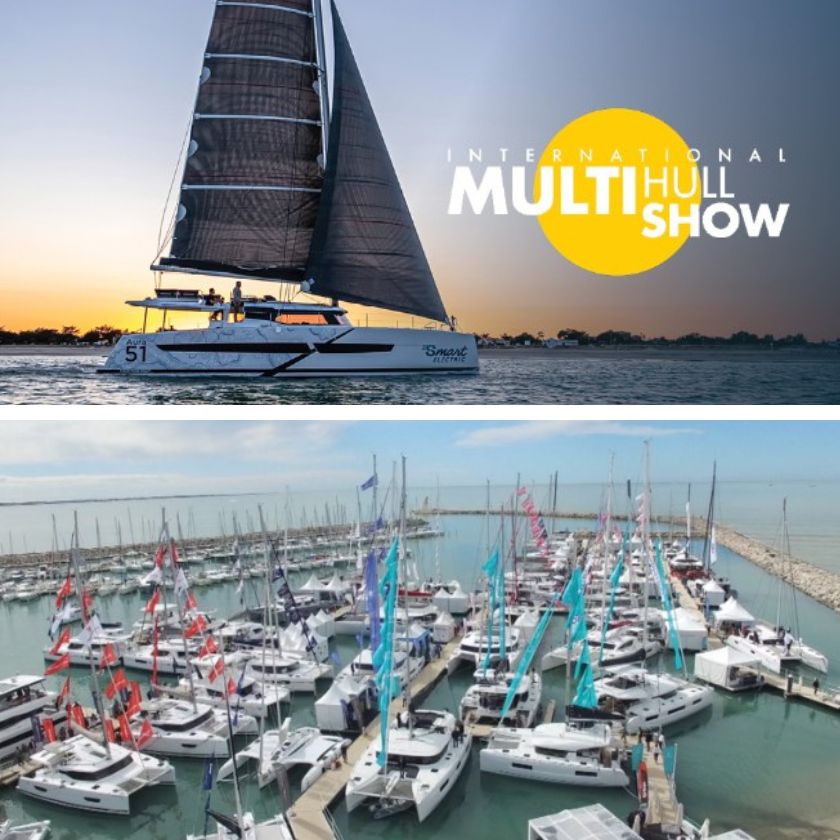 To whom do we owe the creation of this show ?
Fred Morvan and Philippe Michel founded this show in 2010. The first edition was held in Lorient, then the second year, in La Grande Motte. They decided to turn the show into an exclusively "multihull" one because, according to them, "the world of multihulls has reached its adulthood and can now have its own show." Proven through statistics like 950 to 1100 multihull units sold every year around the world.
During the 2022 edition, despite capricious weather, the International Multihull Show welcomed 15,000 visitors from all around the world !
Click here to discover all the international yacht shows.
Other
events
Click on the link below to return to the previous page and see other events.
See all events