Les Voiles de St Barth
This regatta has grown to become an established event on the St Barth's yearly calendar of festivities and nautical events. Due to the high-quality organisation of this prestigious event, Les Voiles de St Barth has earned a distinguished reputation as a serious nautical competition.
Date: 16 - 23 April 2023
Location: St Barthelemy, Caribbean
March 10, 2020
2023 12th edition is around the corner
This event takes place under optimal conditions. This year the event will take place from 16th-23rd April 2023, with more than 80 yachts and 1000 sailors expected to compete. Year on year Les Voiles de St Barth entices an increased number of participants, including some of the leading names within the sailing world.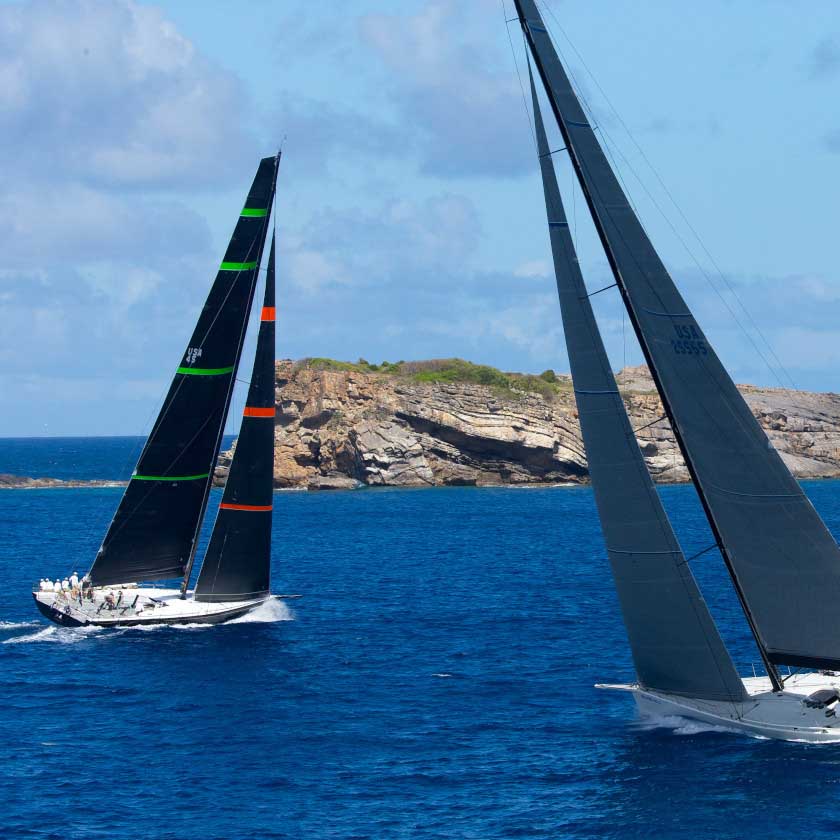 Please don't hesitate to contact us if you are looking for a racing yacht to charter in the next Voiles de Saint Barth!
Other
events
Click on the link below to return to the previous page and see other events.
See all events