Les Voiles de St Tropez
Heir to the Nioulargue, Les Voiles de Saint-Tropez expresses an exceptional alchemy, the alliance of the pleasure of sailing and an innate party spirit.
Date: 30 - 14 October 2023
Location: Old Port of St Tropez, France
January 19, 2023
Where Yachting Modernity and Tradition Meet
The event is organized by the Société Nautique de Saint-Tropez approved by the Fédération Française de Voile, under the auspices of the city of Saint-Tropez and the patronage of the Yacht Club de France. The 2020 edition brought an extended program allowing for a greater capacity of large yachts in the port as well as an extensive agenda from modern boats – Wallys, Maxis and super Maxis in IRCA, to classic boats – large Schooner class and Grand Traditions. This tradition has continued with an exciting new programm unveiled for 2023.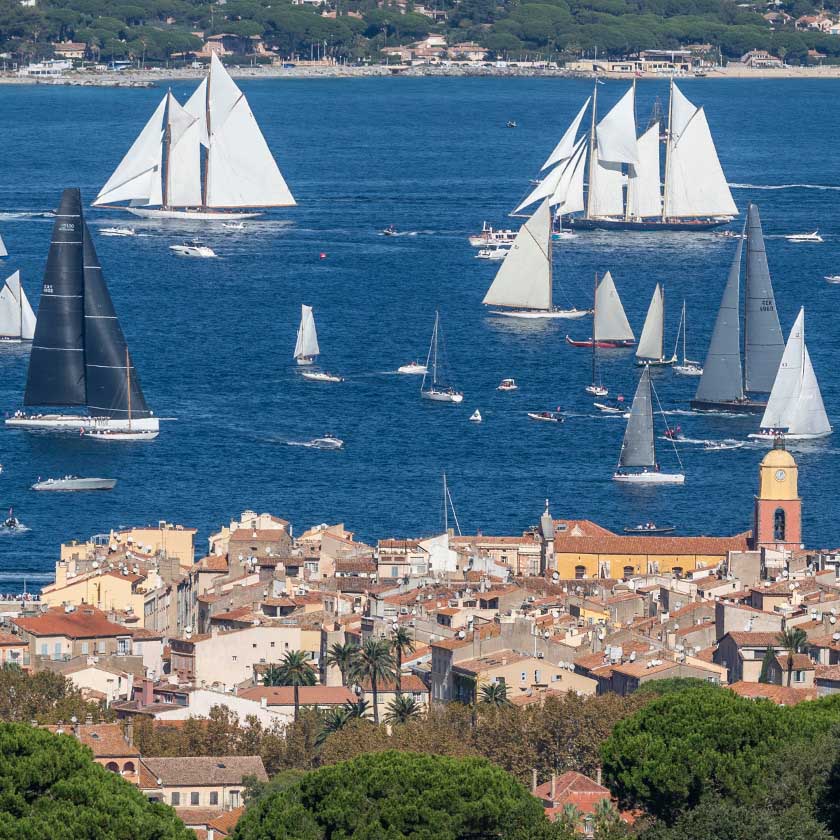 Sailors, skippers and boat owners will once again flock to Les Voiles for one final race of the year within the very special context of the little port in France's Var region. Three hundred yachts will be on the water for an 'haute couture' procession, gathering together nearly a century and a half of naval architecture and maritime genius. On show will be the most beautiful boats, the greatest sailors and the most unexpected crews, who come together in their love of beautiful yachts – ancient and modern alike – and delight at seeing them being sailed superbly in an atmosphere of fair play and conviviality. Such has been the vision of 'made in Saint Tropez' yachting every year since 1999. The grand festival of yachting!
Each year, the BGYB Team participate to this event, with some of our yachts for sale and/or for charter.
Other
events
Click on the link below to return to the previous page and see other events.
See all events