Luxury yachts available this winter in the Caribbean

Luxury yachts available this winter in the Caribbean
BGYB is delighted to inform you that five yachts from our fleet will be available for charter in the Caribbean this winter. Don't miss out on a unique opportunity to experience a stay aboard a high-performance sailing yacht or catamaran in some of the world's most beautiful islands.
October 11, 2023
Relax in the Caribbean this winter
Made up of over 700 individual islands, the Caribbean is as rich in cultural diversity as in its famed paradisical beaches. With perfect white sand stretching for miles and crystal-clear waters filled with marine life, these islands offer a true escape from wintery weather. Explore paradise along the breathtaking island trail of the Caribbean!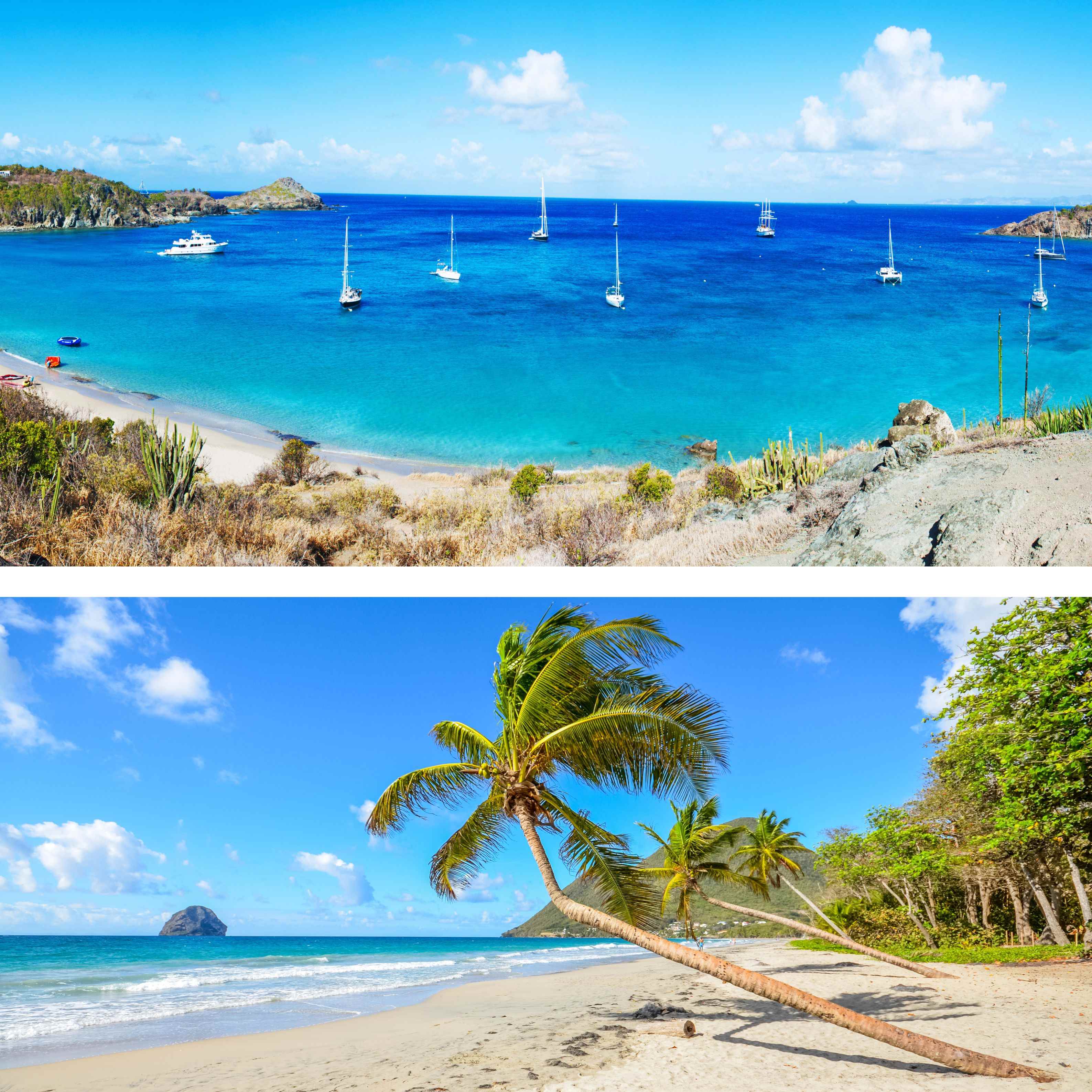 Yachts available in the Caribbean
Guests : 9 - Cabins : 4 - Crew : 5
Charter Rate : 115 000 EUR / week + APA
Availabilities :
- 10 to 22 December : Antigua
- 6 January to15 February : Grenadines or St Martin
- 25 February to15 March : St Martin or Ste Lucie
- 25 March to 24 April : Grenadines
Guests : 8 - Cabins : 4 - Crew : 4
Charter Rate :
High Season : 90 000 EUR / week + APA
Low Season : 85 000 EUR / week + APA
Availabilities :
- From 10 February onward
Guests : 6 - Cabins : 3 - Crew : 4
Charter Rate :
High Season : 39 000 EUR / week + APA
Low Season : 35 000 EUR / week + APA
Availabilities :
- 13-17 January : Antigua or St Marteen
- From 10 February to 21 March : Grenadines, Antigua or St Marteen
Guests : 8 - Cabins : 4 - Crew : 3
Charter Rate :
High Season : 39 000 EUR / week + APA
Low Season : 35 000 EUR / week + APA
Availabilities :
- From 7 January
Guests : 6 - Cabins : 3 - Crew : 3
Charter Rates :
High Season : 29 000 EUR / week + APA
Low Season : 25 000 EUR / week + APA
Explore our itinerary suggestions here