Mediterranean Yacht Show
The world's largest exhibition of crewed charter yachts, MEDYS is an incredible opportunity for owners to present their yachts available for charter in the East Med to brokers.
Date: 22 - 25 April 2021
Location: Port of Nafplion, Greece
December 11, 2020
The Capital Yacht Show
2021 will be the 7th edition of the Mediterranean Yacht Show, organised by the Greek Yachting Association in co-operation with the Municipality of Nafplion. One of the most important events on the charter yacht calendar, MEDYS plays a key role in the growth of the yachting industry in Greece and the East Med, and welcomes members of the yachting community from all over the world. Highlights of this charter show, aside from its spectacular selection of yachts of course, are its superb location, its variety of networking events, and its annual 'Chef's Competition'.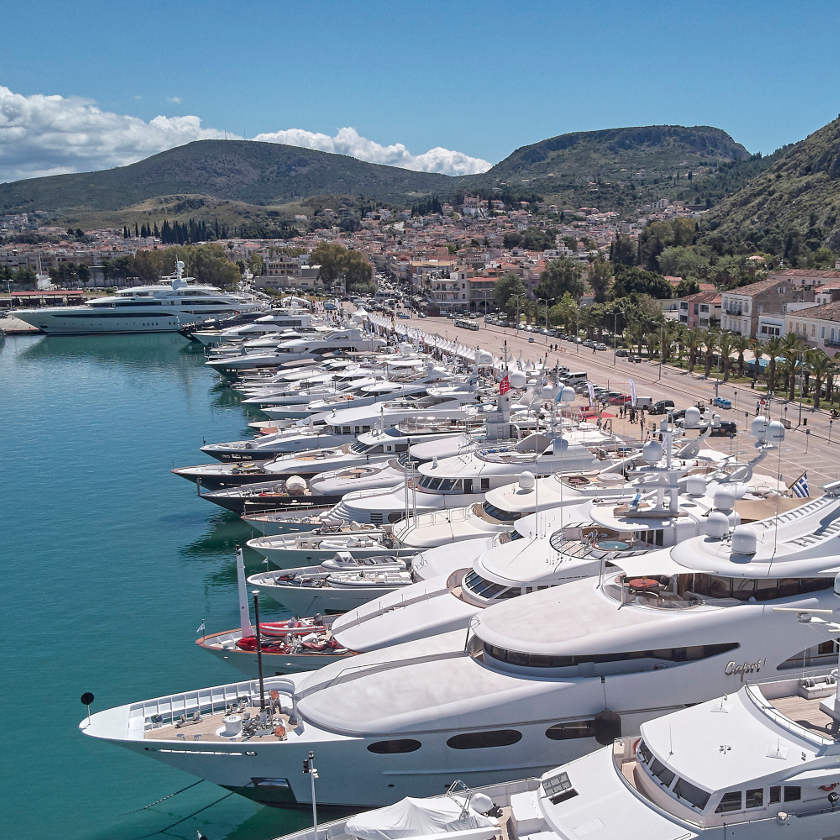 MEDYS Charter Show: history and stats
The Greek Yachting Association, established in 2013, works to develop the yachting industry in Greece, and indeed throughout the East Mediterranean, through principles of development, communication, and collaboration, and prides itself in particular with its excellent relationship with owners throughout the organization of MEDYS.
The show is targeted at professionals of the industry and displays the best charter yachts available in the region, and is becoming bigger and better every year. The 2019 edition of MEDYS welcomed 102 luxury crewed charter yachts, and 450 brokers from 31 countries.
MEDYS 2020 was unfortunately cancelled due to the Covid-19 Pandemic, and took place virtually instead.
Other
events
Click on the link below to return to the previous page and see other events.
See all events