Monaco Yacht Show
Coming to the Monaco Yacht Show is choosing to dive into a universe of yachts like you never have before. Discover the superyacht industry's best secrets.
Date: 22 - 25 September 2021
Location: Monaco Port, Monaco
March 9, 2020
Superyacht trade fair
Founded in 1991, the Monaco Yacht Show takes place every year in Monaco's Hercule Port. Today, the event is an unmissable meeting for the professionals of the superyacht industry. The 2019 edition saw 600 exhibitors from all of the globe grace Monaco's ports. The success of the 2019 Monaco Yacht Show more than confirmed the event's prestige and the figures speak for themselves. Imagine an exhibition space of 42km2 with 120 exceptional yachts made by the world's most renowned shipyards. With a rather selective entry requirements (250 euros per person) the trade fair still managed to welcome 30 000 visitors, 87% of which, coming from abroad.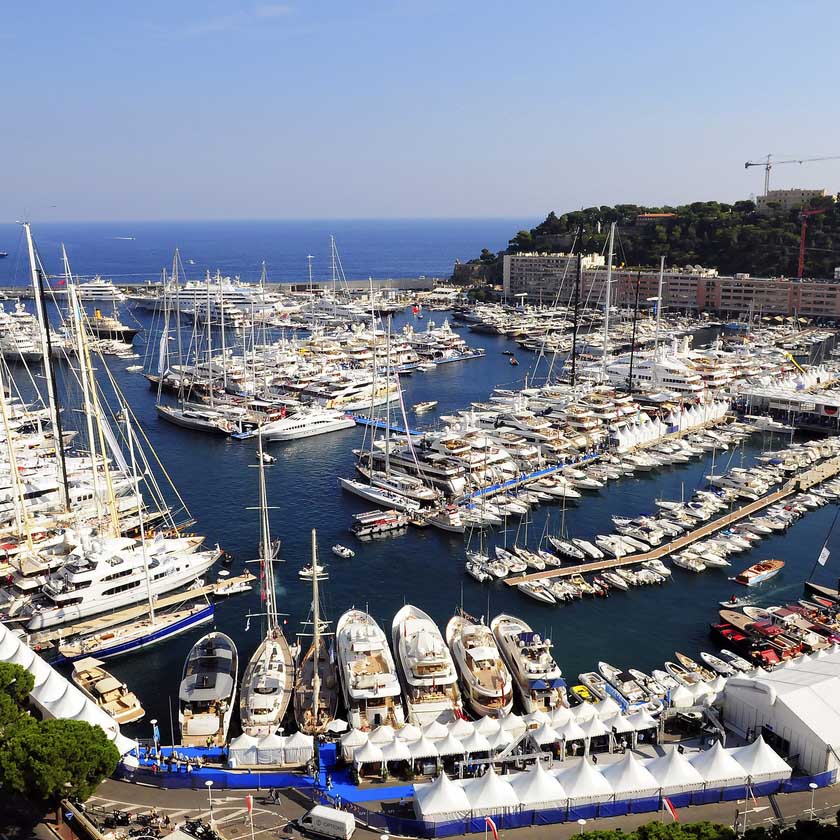 Allying the luxury and yachting industries
The Monaco Yacht Show utilises supreme methods to attract a high-end clientele who are truly motivated to buy or sell a yacht.
- A bespoke VIP program offering private viewings of the yachts and evening soirées to encourage meetings between exhibitors and potential clients
- Organised by experts on the luxury superyacht market, The Monaco Yacht Summit amasses an impressive network of future charterers and buyers
- The Welcome Gala in Monaco is a festive occasion with a very select guest list. Directors of luxury brands and influential media outlets attend the MYS Superyacht Awards, which celebrates the world's most remarkable superyachts.
Other
events
Click on the link below to return to the previous page and see other events.
See all events