MYBA Charter Show
Reserved for professionals in the luxury yacht charter industry, the MYBA charter show in Barcelona enables attendees to visit yachts available for charter and to get to know the captains and crews attending the event.
Date: 26 - 29 April 2021
Location: One Ocean Port Vell, Barcelona, Spain
March 12, 2020
The Mediterranean's top Yacht Charter Show
The Barcelona Charter Show takes place at OneOean Port Vell, in the very heart of Barcelona. The venue was created for the 1992 Olympic Games and the port was recently renovated to create 148 places, welcoming yachts up to 190m long. For 4 days, this trade fair is the meeting point for the best yachts available on the charter market. BGYB participates in the event each year. In 2019 we exhibited our Southern Wind 23, Elise Whisper, who is able to welcome up to 8 guests on board as well as 3 crew members.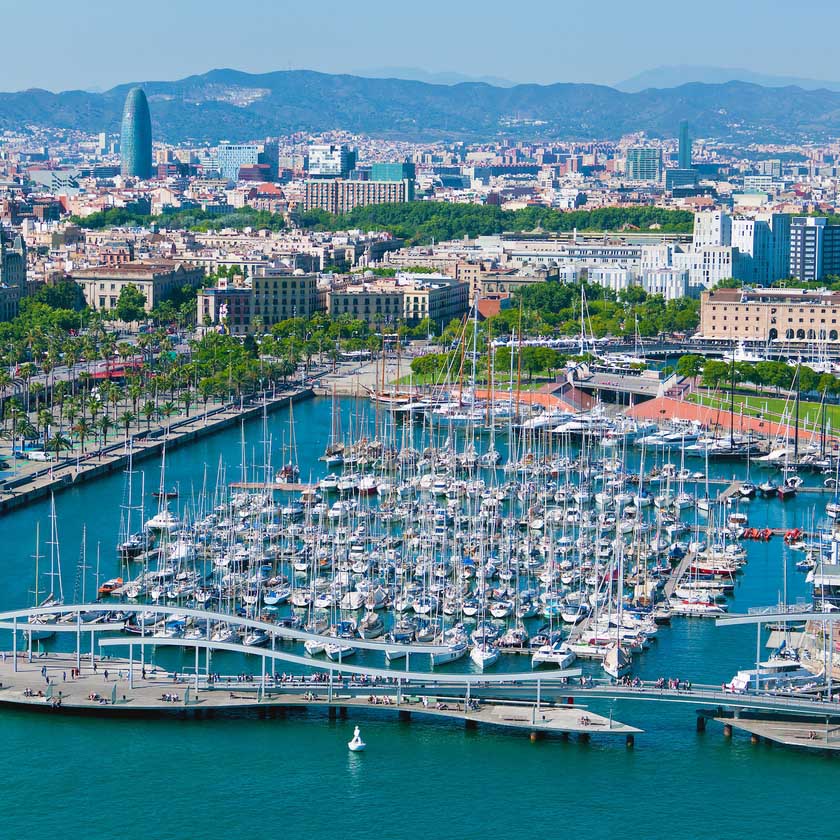 MYBA Charter Show: history and stats
The global association of yachting, MYBA, founded in 1984 unites professionals in the domains of yacht brokerage, charter and superyacht construction. It is the guiding light for its members regarding broker regulation and ethical collaboration with different authorities in order to best coordinate with partner members.
During the 00's, the association acquired the rights to the International Yacht Charter Meeting which was an influential charter fair at the time. The event was renamed the MYBA Charter Show and took place in Genova before 2016 when it relocated to Port vell, in Barcelona's core. Today the Barcelona charter show welcomes:
- 616 captains and crew members
- 60 yachts
- 502 exhibitors
- 518 central agents and brokers
Please do not hesitate to contact us if you're thinking about presenting your yacht at the next MYBA Charter Show in Barcelona.
Other
events
Click on the link below to return to the previous page and see other events.
See all events