New High-End Catamaran: the GP 70

New High-End Catamaran: the GP 70
In this month of March 2023, BGYB is delighted to introduce you to the new GP 70 catamaran, as well as new photos of her.
March 17, 2023
Luxury according to VPLP plans
Thanks to the use of renewable energies and the rationalization of large consumers, the GP 70, built by the Italian shipyard Trimarine is a catamaran with many qualities. Her simplicity of operation, robustness, reliability are highly sought after assets in the luxury catamaran market. In addition, the GP 70 is able to cover very long distances in autonomy. Inside, the style is elegant and clean, able to accommodate up to 8 guests in its 4 cabins.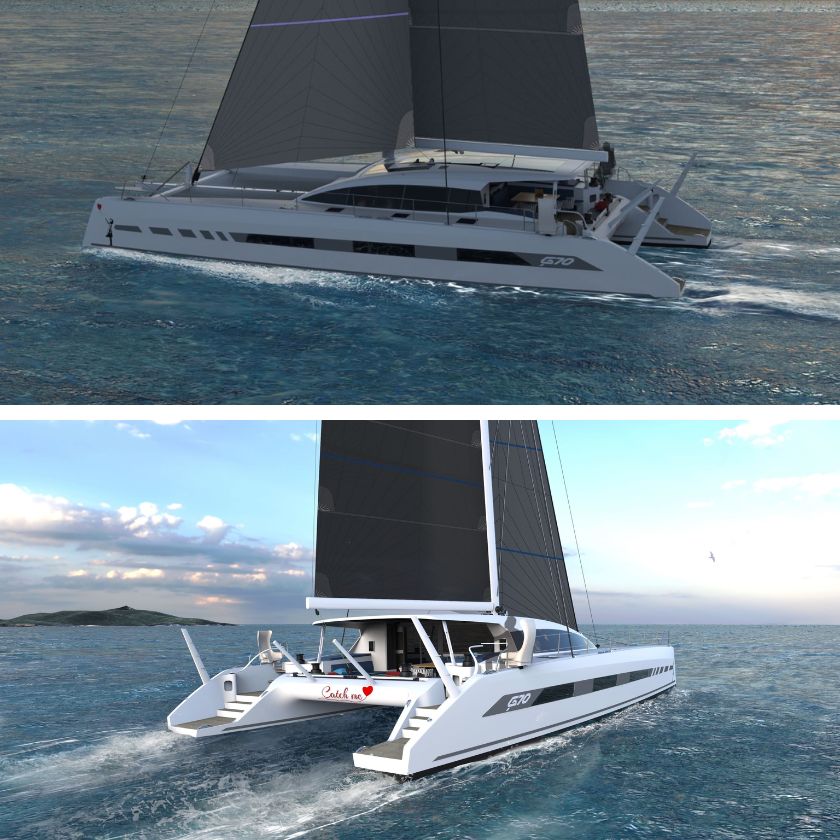 To find out more about BGYB's catamarans for sale, please go to the dedicated page here: Multihull
Please visit the GP 70's page should you wish to know more about this catamaran.
Or go to our Current News page!