Power Catamaran GLAZMOR : Sold

Power Catamaran GLAZMOR : Sold
BGYB is pleased to announce that the Power Cataman GLAZMOR has been sold!
October 15, 2020
Long Range Power Catamaran
GLAZMOR is the perfect expedition power catamaran for shorthanded cruising and easy maintenance. She has a transatlantic range: 4000 nautic miles. The previous owners, a couple in the sixties, have undergone a great trip from Florida to Canada and back. We are happy to know that GLAZMOR will now go on new adventures with her new owner.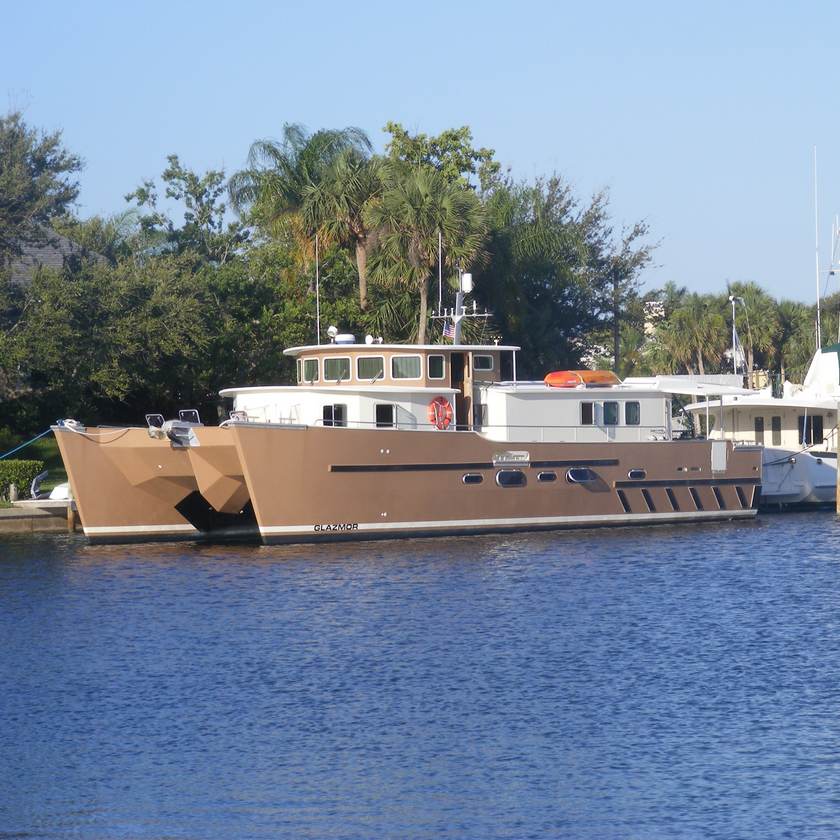 Check out all our recent sales by clicking Here