RORC Caribbean 600
International sailors and boats come together for an event renowned as one of the most challenging races and interesting offshore courses
Date: 17 - 23 February 2024
Location: Antigua, Caribbean
July 28, 2022
RORC Caribbean 600 : An International Affair
With the Royal Ocean Racing Club's Caribbean 600 attracting 74 teams with over 700 sailors from 32 different nations, the race is set to grow even further in 2024. Often regarded as one of the great ocean race challenges, the RORC Caribbean 600 starts and finishes in Antigua with a torturous course of weaving around 11 Caribbean islands, dealing with changing currents and beating into tradewinds. In February 2024, the RORC Caribbean 600 will once again attract a magnitude of yachts from the classics and schooners to the latest IRC designs, along with the world's best racing sailors who regard the race as a staple in their calendar.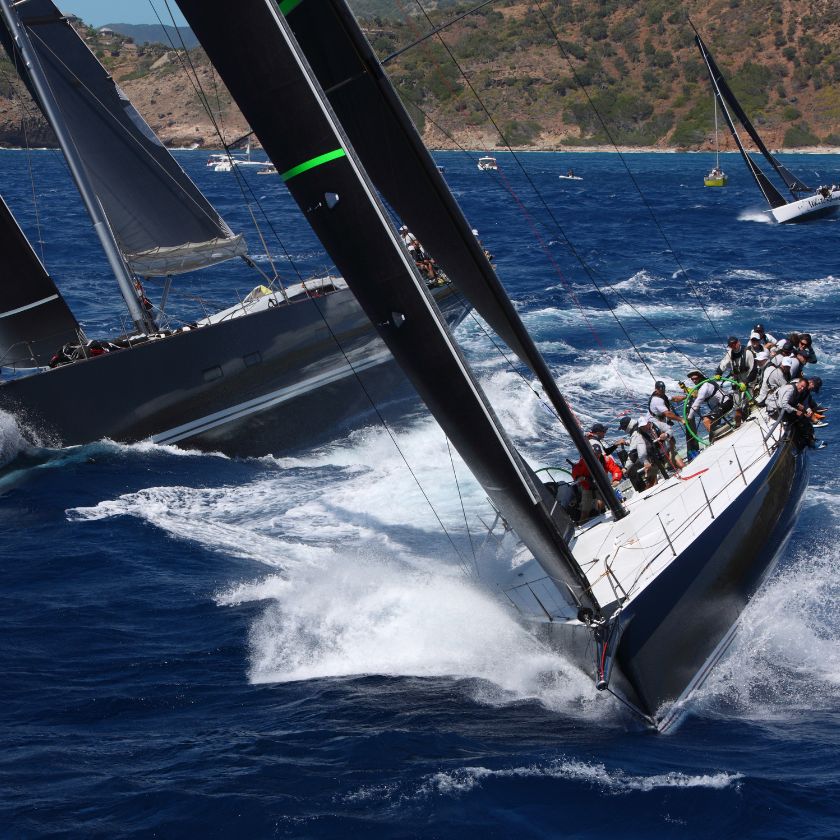 Do not hesitate to contact us if you are looking for a racing charter to charter for the RORC Caribbean 600, we will offer you a personalized selection of boats, whether you want to participate in the regatta or just be a spectator.
Other
events
Click on the link below to return to the previous page and see other events.
See all events