SANSSOUCI STAR : Open Day!

SANSSOUCI STAR : Open Day!
The SANSSOUCI STAR motor yacht is one of the few remaining truly traditional super yachts available on the market. Just as suited to coast-hopping as she is to long distance cruises, SANSSOUCI STAR is spacious enough to accommodate 12 passengers in 7 double cabins.
Date: 18 - November 2019
Location: Monaco Marine Shipyard, Toulon
November 13, 2019
Save the date : Open Day - 18th November
BGYB would like to welcome you on board SANSSOUCI STAR at Monaco Marine Shipyard in La Seyne (Toulon, South of France), all day until 4 pm on Monday 18th November. After 6 months extensive refit, SANSSOUCI STAR is now back in the water at Monaco Marine. Tomorrow and Friday, she is due to complete her Rina Class inspection.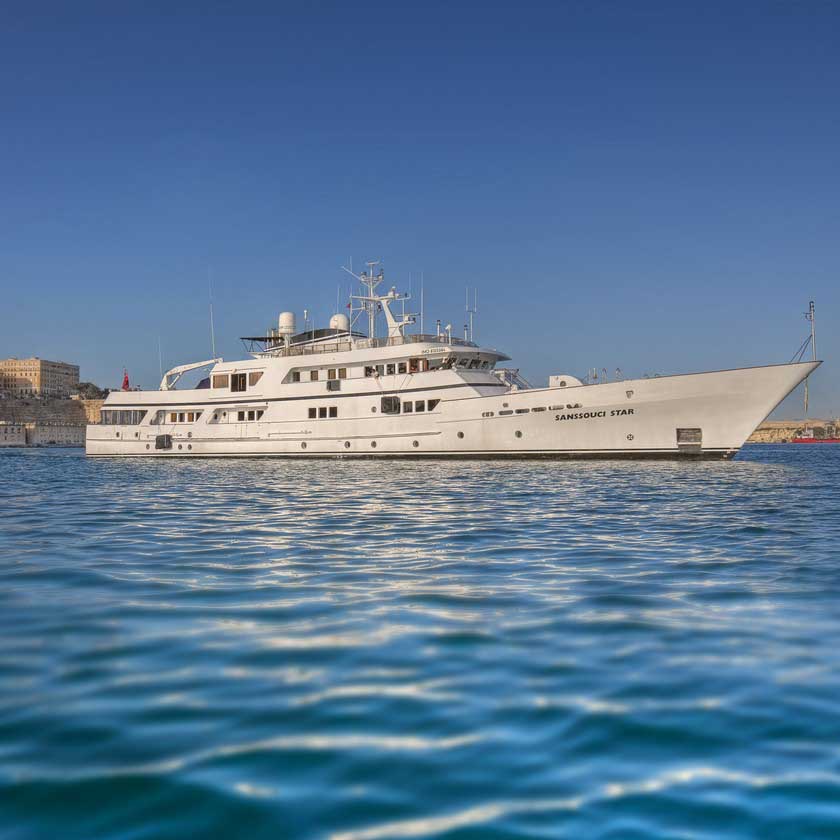 Other
events
Click on the link below to return to the previous page and see other events.
See all events