St Barths Bucket Regatta
Hosted in St Barths in March every year, a fleet of prestigious yachts compete for the Bucket and enjoy the friendly atmosphere of the race, organised purely for the pleasure and enjoyment of sailing!
Date: 21 - 24 March 2024
Location: St Barth, Caribbean
March 28, 2023
A Regatta with Spirit
First organised in Nantucket, Massachusetts in August 1986, the Bucket was originally a birthday celebration where only seven sailing superyachts raced around a 15-mile course on Nantucket Sound. Although the prize from this first year was simply the undisputed sailing bragging rights for the year, participants enjoyed the camaraderie and atmosphere of the event, leading it to become official. Between 1986 and 2001, the Nantucket Bucket flourished, reuniting yacht owners, crews and guests each year. Hosted in Newport, Rhde Island for over a decade, the event moved in St Barths in 1995. The St Barths Bucket attracts an increasing competing fleet each year but the spirit of the race remains the same!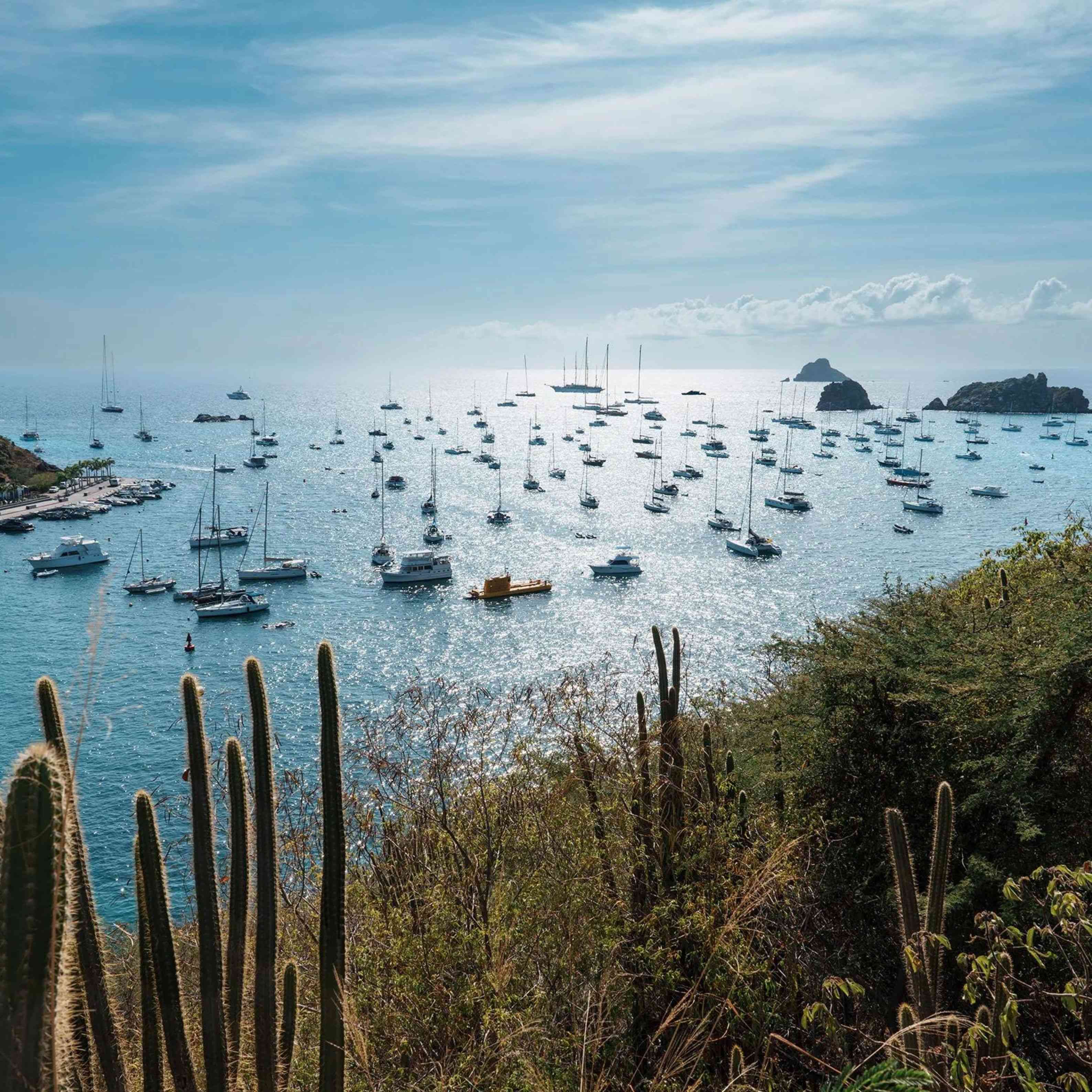 The 2023 edition of the St Barths Bucket Regatta in the Caribbean offered fantastic trade wind sailing conditions and spectacular settings for the race, making the Bucket a truly unique event in the yachting calender. This year saw strong participation levels and a pretigious line-up of yachts, delivering great class competition. 2024 is expected to continue these positive trends and attract even more yachts!
Do not hesitate to contact us if you are looking for a racing yacht to charter for the St Barths Bucket Regatta, we will offer you a personalized selection of boats, whether you want to participate in the regatta or just be a spectator.
Other
events
Click on the link below to return to the previous page and see other events.
See all events