Sustainable Yachting: How to Support Reaching Net-Zero ?

Sustainable Yachting: How to Support Reaching Net-Zero ?
As yachting is often practised in preserved, natural areas, it appears that this industry does not seem to go hand in hand with environmental sustainability. However, new technological developments have demonstrated how yachting has geared itself towards a greener future.
April 5, 2022
Developing Sustainable Solutions
Renowned shipyards have been long conscious of the ecological issues that have arose as a result of common yachting practices from the damages brought from fossil fuel usage to the unsustainable materials used to build these large vessels. Encouraging consumers and businesses to think of their carbon footprint, a range of sustainable solutions from technological advances have been developed to help them make eco-responsible choices. From naval architecture innovations to life cycle assessments, the innovations taking place across the yachting industry are a great advancement towards a green and sustainable future.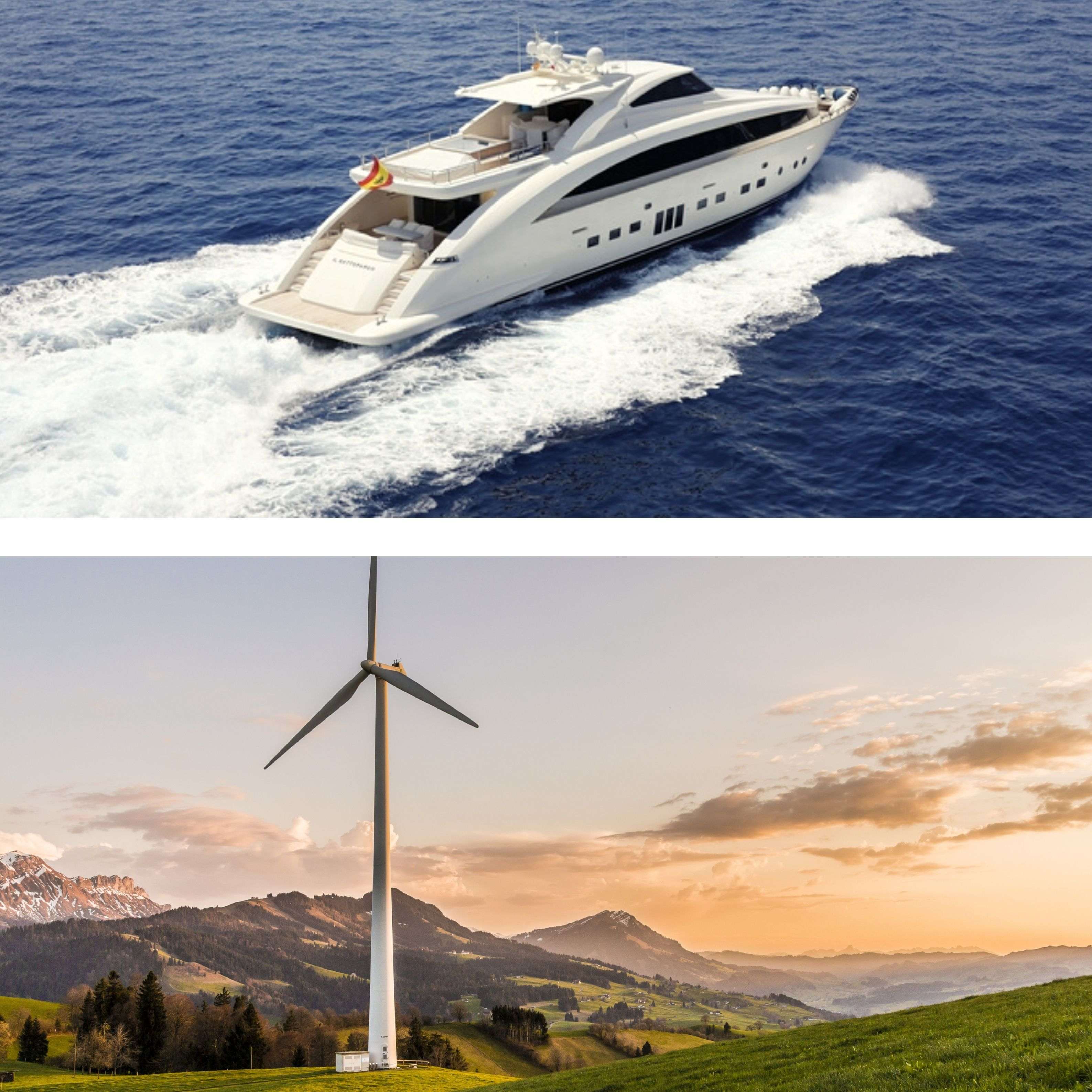 Naval Architecture Innovations
Naval architecture has evolved to improve the performance of a vessel. For example, the LIFE platform enables an architect to examine the yacht's waterline length and weight. The results of this examination will help an architect work on improving the hull's efficiency, which, in turn, results in improving fuel efficiency.
Life Cycle Assessments
While teak decks before were a popular choice, their reserves in Europe have depleted in the last decade. This shortage has led to widening research on alternative wood that would rival its aesthetic though have a low carbon footprint. This, however, is just the beginning as progress has moved from strength to strength to include recycled built dining tables, the use of non-toxic paint and much more.
Fuel Cell Technology
Technological advances in fuel cell have come far indeed as vessels are now able to anchor emission-free for just over a fortnight. Further advancements are in the testing stage at Lürssen's Innovation Laboratory, who are examining whether methanol can power the integration of a Marine Hybrid Fuel Cell System. Such studies are paving the path onto ensuring that renewable energy is a viable, efficient fuel source and eliminate the usage of fossil fuels.
This project of making yachts eco-friendly is one that involves all of the stakeholders of the company: shipyards, central agents, owners, and even consumers. We all have to work together to make eco-responsible choices.
Published : 5 April 2022