The Rolex Giraglia
Attracting hundreds of crews globally each years, the Rolex Giraglia is an epic event in the yachting calendar; not one to miss!
Date: 09 - 17 June 2023
Location: Saint Tropez to Genoa
August 8, 2022
A Historic Race
Taking place annually for over 60 years, the Rolex Giraglia has been growing in notoriety since the first edition of the Giraglia Cup in 1953. The creation of the event is rumoured to have been a method of improving relations between France and Italy following the Second World War; a vision developed by the Presidents of the French and Italian Yacht Clubs in a Parisian bistro in 1952. The Rolex Giraglia has seen many branches of evolution, now offering a serious competition for international crews and an element of socialization in the evening, thanks to their title sponsor, Rolex. Based in St. Tropez, the race combines luxury and skill, generating one of the most exciting events of the season.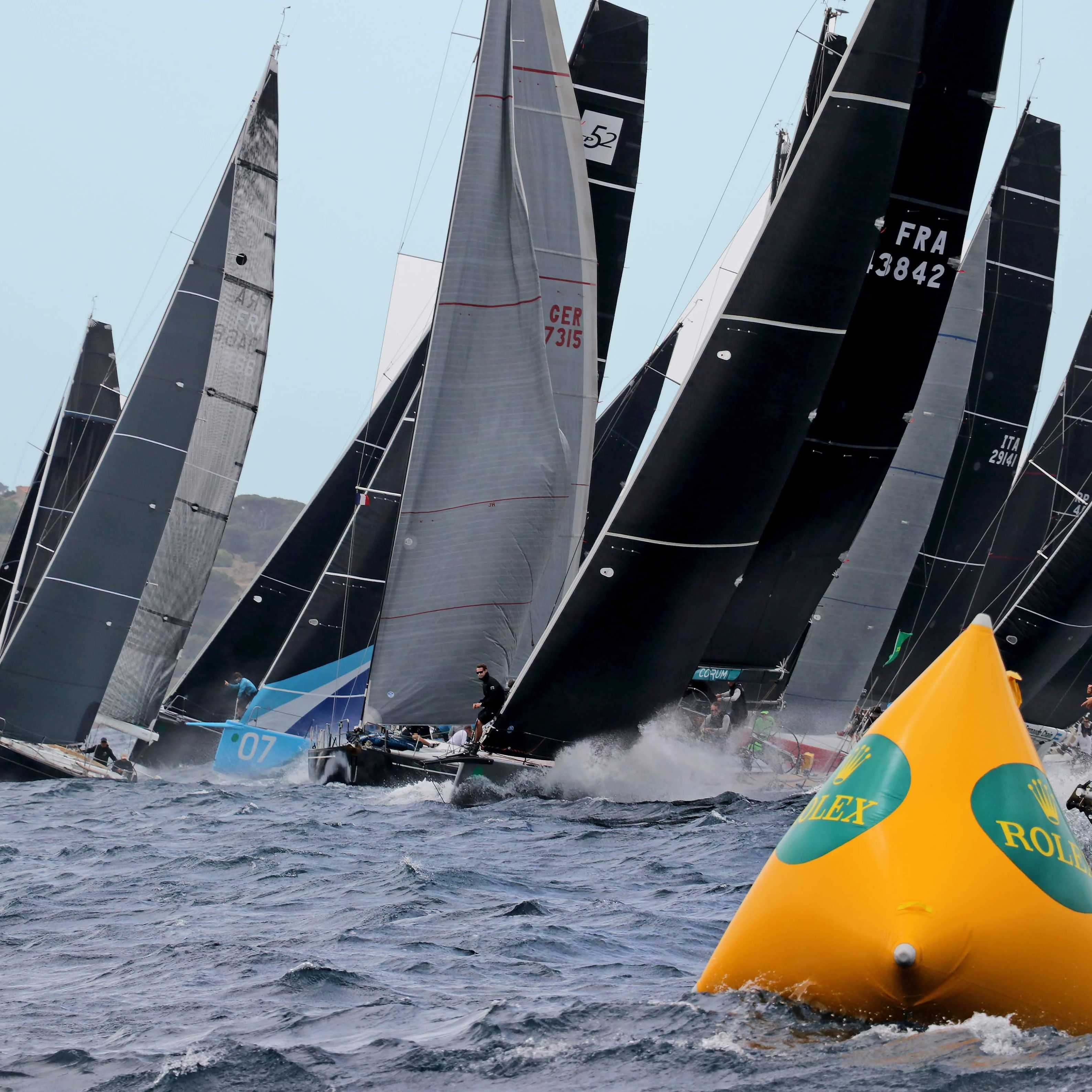 Do not hesitate to contact us if you are looking for a racing charter to charter for the Rolex Giraglia, we will offer you a personalized selection of boats, whether you want to participate in the regatta or just be a spectator.
2023 Programme:
Friday 9th June - Start of the Preliminary Race Sanremo / Saint Tropez
Sunday 11th June - Tuesday 13th June - Inshore Racing in the Gulf of Saint Tropez
Wednesday 14th June - Start of the Offshore Race
Saturday 17th June - Prize-giving Ceremony
Other
events
Click on the link below to return to the previous page and see other events.
See all events