WALLY ONE : Broker Lunch at the Palma Superyacht Show 2023

WALLY ONE : Broker Lunch at the Palma Superyacht Show 2023
BGYB is delighted to have hosted a broker lunch aboard WALLY ONE at the Palma Superyacht Show 2023! We would like to thank those who attended and her crew for a spectacular day!
May 9, 2023
WALLY ONE: Exhibited and Enjoyed
Last week, BGYB welcomed several brokers onboard at the Palma International Superyacht Show to meet the crew of WALLY ONE and sample her chef's dishes! Following a huge refit this winter (worth 3 million euros), WALLY ONE is back on the charter market and ready to cruise round the Mediterranean with her guests! Testing out her hospitality for future clients, the lunch was a huge success and WALLY ONE recieved some great feedback concerning both Captain Nuno and Chef Malgorzata!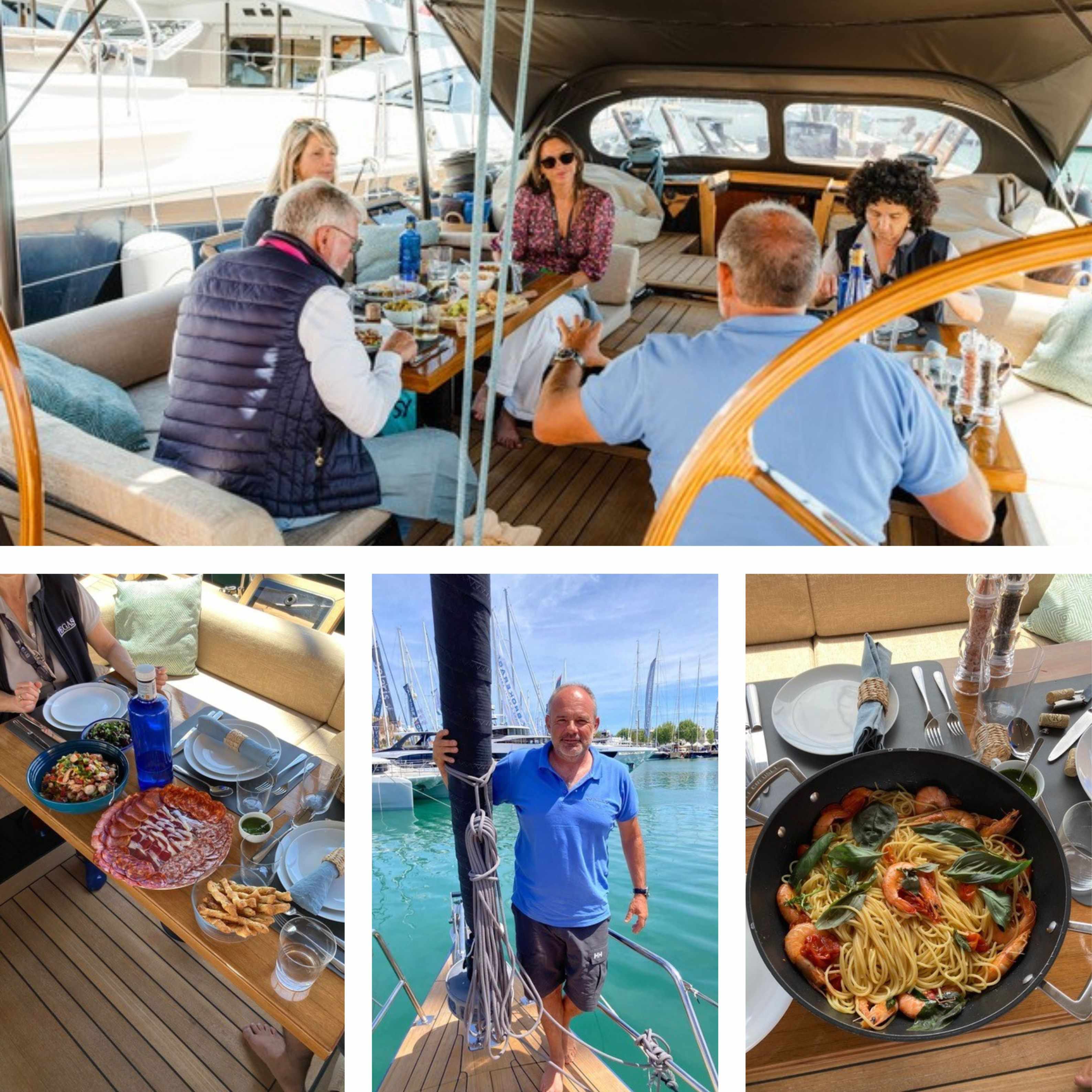 Broker Feedback
Broker 1:
Many thanks indeed for the wonderful lunch and good quality time spent on board Wally One. As you know I am great fan of Wally One. My expectation has been exceeded after visiting her and been accompanied by the enthusiastic Captain Nuno. It comes without saying that Wally One is an iconic yacht and the major refit simply emphasized her original splendor. Being on board Wally One means to experience a milestone of the yachting industry. A contemporary classic sailing yacht, with a great personality and in a great shape!
Chef Malgorzata's menu was very well conceived and executed. Mediterranean ingredients and classic courses combined with nice touch and unexpected flavors. The mystery chocolate/no chocolate mousse cake, was not just delicious but it resulted as a funny " guess the undercover ingredient!" social moment. She proved to be versatile with any kind of Guests preferences, be they vegetarian, vegan, low sugar, classic, well done!
Captain Nuno can't help himself to hide his immense pride and love for Wally One. He played a key role in the refit so everybody be assured he knows Wally One better than everyone else.
Broker 2:
I enjoyed the lunch very much, I had interesting discussions with the other brokers and appreciated very much all the infos from the Captain about the background of the yacht and his personal background. Great atmosphere and of course an amazing lunch, many thanks again to the chef.
I was impressed of the good condition of WALLY ONE and I am sure to find some German clients for her.
If you're interested in a charter aboard WALLY ONE, check out her page for further information and contact us directly!