What Will the Future of Yachting look like ?

What Will the Future of Yachting look like ?
Yachting is a fast-moving industry that adapts precisely to its market, so what long-term vision could we have for its future ?
November 3, 2022
What Drives The Market Change Today ?
Recent statistics have shown that clients of the yacht industry are younger than ever before, and have different desires than to their parents. With a need to introduce their way of thinking into their way of consuming, clients are looking for a more authentic yachting experience: no need to imagine robot waiters for a futuristic service!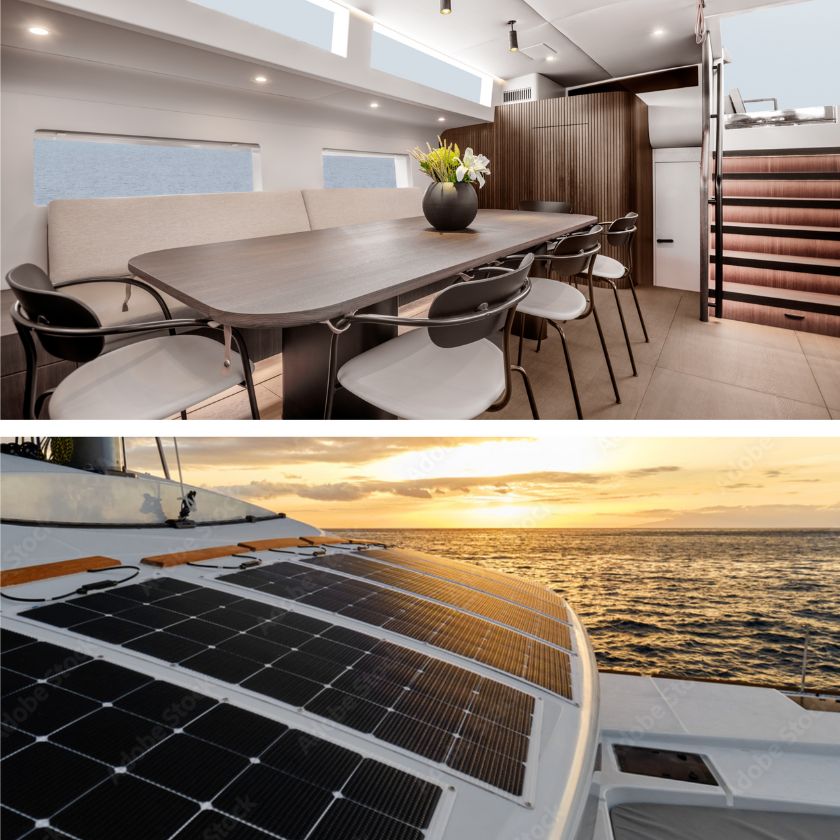 Desire to Protect the Environment
Younger generations became aware of the importance to protect the environment and are therefore looking for a connection with nature.
Multi-hulls have become much more popular as they have a lower impact than the single-hulled units; on board, new sustainable habits emerge: on the menus, chefs tend to use fresh organic products from closer farms to cook their many uniquedishes, and are sometimes even growing aroma plants on board!
Engineers are increasing their efforts in adapting future new built yacht models without compromising the luxury appearance: at this year's Monaco Yacht Show, a sustainability and design hub took place, proving the desire to move forward into a greener industry with innovations like hybrid-propulsion/solar-powered units for example.
A Change in the Usage of Yachts
The usage of yachts also tends to change: eager for adventure, we believe that owners will continue to seek out new destinations to discover the world from another point of view. Another trend is co-owning a yacht: on average, a yacht owner uses his boat 4-6 weeks per year, spending large sums on mooring and maintenance. Based on desired location, personal usage or yacht preferences, being a shareholder is a much more cost and energy efficient way of ownership!
New Designs
Some owners decide to consider their yacht as their second home, and are looking for the same amenities they have on land: high-speed internet forwork as well as dedicated conference rooms, streaming devices to relax, fitness rooms for wellness...
As home is also a synonym of family, other considerations appear: most of the rooms will have to be convertible to host friends, but also children and their nannies, playground spaces, a large garage for toys...
As said earlier, a desire to be closer to the nature will also result in design changes: much bigger beach clubs will bring people closer to the water, large bay windows will let light in while showing the beautiful sea panorama.
These new needs influence yachts interior designs, leading to an increasing demand of custom and semi-custom yachts.