Brazil
A dynamic destination encompassed by a cultural melting pot and picturesque views, Brazil is growing in popularity as a luxury yacht location thanks to its natural beauty and vibrant atmosphere.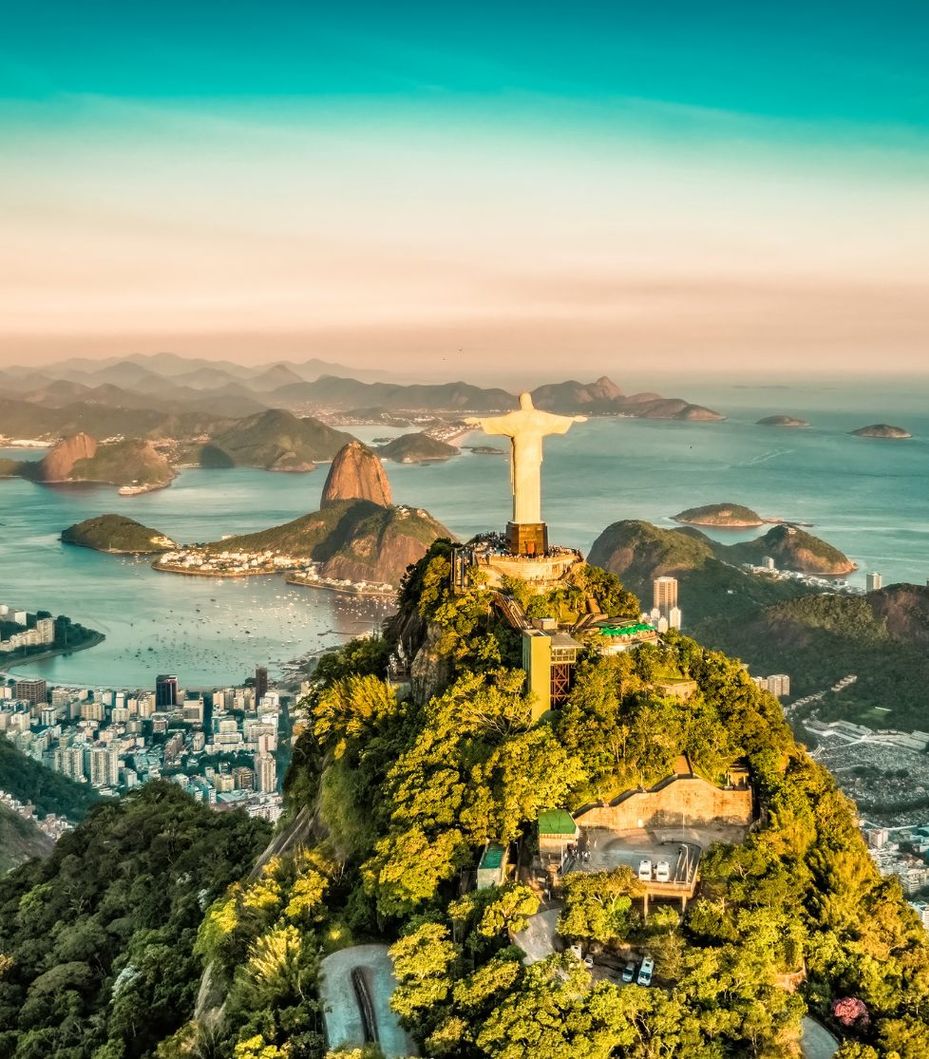 Creating
Unforgettable Memories
With thousands of uninhabited beaches, bays, harbours and islands, Brazil is relatively unexplored. From unique cuisine to breath taking beaches, idyllic waterfalls to hiking adventures, Brazil inspires the explorer inside everyone and offers the opportunity to create spectacular memories.
When to go :
The best time to go is from April to May and September to November
Charter
Highlights in Brazil
We have selected three highlights for a charter in Brazil so you can get a feel for what awaits you should you choose a charter in this fabulous destination.
01

Lopes

Mendes Beach

Ranking among the world's greatest beaches and featuring on nearly all the 'best beach' lists, Lopes Mendes is unmissable. As well as fabulous views, it is also a great spot for water sports and local cuisine.

02

Remote

Islands

Brazil has no shortage of remote islands, wild and secluded in some cases, tropical and dense in others – a day of island hopping is highly recommended to see what each have to offer.

03

Tradition

and Culture

As a mixing pot of cultures, Brazil celebrates in a unique style full of partying, dancing and traditions. Attending Carnival in Rio is a one in a lifetime experience, not to be missed out on if you get the chance.
Suggested
Itinerary
At BGYB we offer our clients bespoke itinerary for their charter holidays. Please contact us to receive your very own personalised charter itinerary.
Day 1

Rio De Jainero

After landing in Rio de Janeiro, feel free to explore the city before heading towards the coast and your luxury yacht. Stroll along the streets of Copacabana, visit the iconic Christ the Redeemer statue, or even grab lunch at one of the many unique restaurants in the city. Head towards the port of Angra dos Reis when you're ready to climb aboard.

Day 2

Angra dos Reis

Angra dos Reis (nicknamed the Bay of Kings) provides endless entertainment through its 365 luxurious tropic islands, with over a thousand beautiful beaches. Take the day to explore and island hop the area discovered over 500 years ago. Calm transparent waters and white sand ensure maximum relaxation and magnificent views, along with a great variety of bars and restaurants, famous for its fresh seafood.

Day 3

Ilha Grande

Ilha Grande is the largest of the 365 islands but worth a visit for its 109 idyllic sandy beaches. Sail towards the bay of Vila do Abrao on the way and you will be able to explore beautiful coves and wild forests along the area, a peaceful car-free zone, allowing you to share your trip with monkeys and exotic birds. As the location is ideal for snorkelling, spend the day swimming with tropical fish and sea turtles.

Day 4

Lopes Mendes

Located only 20 minutes away, Lopes Mendes beach is considered one of the most beautiful beaches in the world. Whether you prefer sunbathing with a cocktail in hand or surfing the waves, this beach is untouched by the tourist industry and will ensure breath-taking views.

Day 5

Aventureiro

The perfect private getaway, Aventureiro waits for you with its beautiful sandy beach, uniquely shaped palm trees and tropical vegetation. Due to its location, the beach is rarely crowded and a small trail nearby leads you to a small but delightful waterfall. For the evening here, you can sail towards Proveta, a small seaside village where you can dine on delicious cuisine and pick up some tips on the Samba.

Day 6

Paraty

Paraty provides one of the well-preserved historic centres in Brazil, so enjoy strolling down the maze of cobbled streets, taking in colonial houses and iconic churches. Paraty is also one of the best nightlife spots in the area, where jazz concerts often take place in bars. From art galleries to celebrated restaurants, Paraty will have you bewildered by the sights during the day and dancing the night away.

Day 7

Araçatiba

To complete your charter, visiting Araçatiba will leave you with spectacular memories and a longing to return to Brazil. Relaxing on this small beach is the perfect way to spend the last day. Shops and restaurants are nearby should you want one last Brazilian dish or to pick something up from independent boutiques.

Yachts for Charter -
Brazil
IKIGAI

Length : 25.13 m / Passengers : 8

Special features : Tenders: 4.2 mtr rib with 40 hp- Yacht refit at Vitters Shipyard in 2018- Equipped with kitesurfing gear and golf clubs- Available for racing charters-...