Costa
Rica
Known for its incredible national parks where visitors can enjoy thrilling activities like ziplining and river rafting, Costa Rica also offers a glamorous side with pristine beaches and outstanding restaurants. With an activity for everyone, Costa Rica is growing in popularity for yacht charters.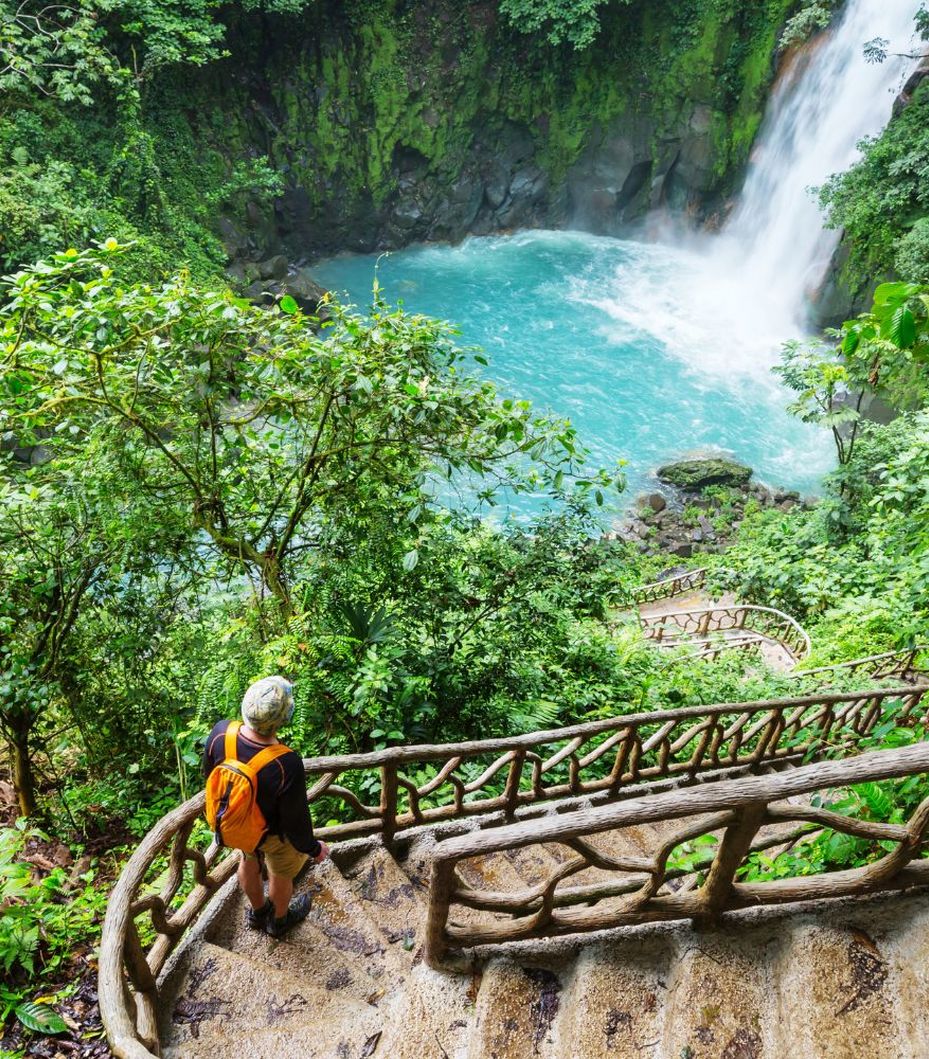 The
Importance of Eco-Tourism
Although covering a relatively small area, the coast of Costa Rica delivers a variety of experiences depending on what visitors' desires. With wildlife and nature protection at the forefront, the country has an outstanding variety of landscapes, flora and fauna and jungle adventures.
When to go :
The best time to go is from December to April
Charter
Highlights in Costa Rica
We have selected three highlights for a charter in Costa Rica so you can get a taste of what this fabulous charter destination has waiting for you.
01

Manuel

Antonio National Park

The most popular national park in Costa Rica, Manuel Antonio offers untouched, lush forests, spectacular beaches and plenty of wildlife including capuchin and squirrel monkeys, sloths and iguanas. With several easily navigable trails, visitors have a spectacular time taking in the natural beauty.

02

Costa

Rican Cuisine

Known as the land of coffee plantations, Costa Rican coffee is world renown and a must-try while visiting this destination. Beyond freshly-brewed coffee, Costa Rican cuisine is heavily influenced by BBQ flavours and offers some world-class restaurants.

03

Thrill-Seeking

Activities

For those seeking adventure, Costa Rica offers more thrill-seeking activities than any other country in the region. From white-water rafting down class III and IV rivers to hiking up active volcanoes or ziplining through forests, Costa Rica is an adventurer's dream.
Suggested
Itinerary for Costa Rica
At BGYB we offer our clients bespoke itinerary for their charter holidays. Please contact us to receive your very own personalised charter itinerary.
Day 1

Peninsula de Papagayo

Located conveniently near Liberia International Airport, the Papagayo is the perfect spot to meet your crew and embark on your luxury holiday. This peninsula is bordered by Huevos and Culebra bays, both celebrated for their picturesque white-sand beaches and lush green forests. Isolated islands in the area create an ideal anchorage for private picnics and exploration of world-class beaches.

Day 2

Flamingo Bay

Flamingo Bay, on the tip of the Nicoya Peninsula, includes several protected beaches known for their high-quality white sand and water. With several exciting water activities available, a hidden gem of the area is delivered via scuba diving in the nearby Catalina Islands which feature a spectacular variety of marine life. Playa Tamarindo is known for its vibrant surfer's village and gentle waves for beginners hopping up on their first surfboard.

Day 3

Playa Conchal

Playa Conchal, and its neighbouring Playa Zapotal are amazing bays with the perfect peaceful conditions for several exhilarating water activities. Calm enough for swimming and snorkeling, Playa Conchal can also offer jet skiing, kayaking and possible humpback whale sightings depending on the season. In the evening, take a visit to Ostional National Wildlife Refuge to witness the thousands of nesting turtles.

Day 4

Isla Tortuga

An overnight cruise will lead your yacht to Isla Tortuga, considered the most scenic anchorage on the Central Pacific Coast of Costa Rica. With some of the tallest palm trees you will ever see, the area is heavily protected by towering cliffs and therefore perfect for snorkelling, paddleboarding and swimming. For adventure seekers, Isla Tortuga offers many activities including ziplining and canopy tours.

Day 5

Isla del Caño

A marine reserve, Cano Island is home to one of the largest healthy coral formations on the Pacific Coast, as well as an extensive range of aquatic species like sea turtles, sharks and rays. Due to weather conditions, you can often see rare dolphin megapods from Cano Island and arrange to snorkel with spinner or bottlenose dolphins if you are feeling adventurous. The coastline is filled with hidden coves and beaches, perfect for private relaxation.

Day 6

Drake Bay

Drake Bay, a UNESCO Site, is an unmissable visit on a charter in Costa Rica as one of the most biodiverse destinations on the planet. Featuring secluded beaches, extraordinary views and a gateway to Corcovado National Park, Drake Bay also has a rich history, its namesake being Francis Drake who discovered the area in 1579. The park offers 13 major ecosystems and countless exotic species over 41 000 hectares of land.

Day 7

Quepos

Your final day onboard can be spent with a relaxing breakfast prepared by your chef before exploring Quepos and heading towards the airport. As a premier fishing destination, expect to find Sailfish, Tuna, Blue Marlin and Mahi Mahi in abundance if you have the patience for fishing. For more lively activities, visit the fun beach bars and meet welcoming locals in the area or pick up unique souvenirs from Costa Rican boutiques.