Seychelles
Charter a luxury yacht in Seychelles to discover this incredible archipelago, made up of 115 islands. Luxurious nature, paradisiac beaches and rare fauna and flora are all waiting to be discovered.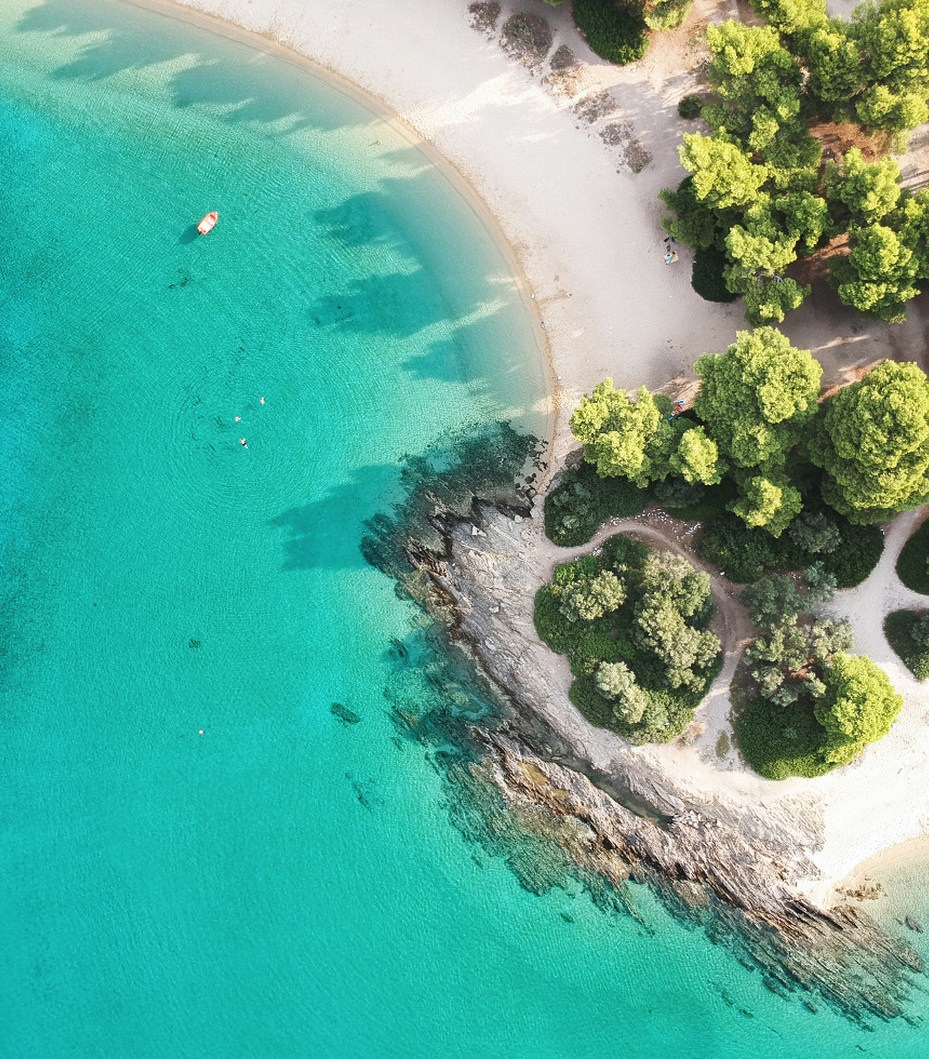 Yacht
Charter in Seychelles
Located off East Africa in the Indian Ocean, the islands of Seychelles have endless treasures to discover. Visit some of the most remote islands in the world, home to rich nature reserves, the iconic sea coconut trees, and rare giant tortoises.
When to go :
The best time to go is from April to November
Charter
Highlights in Seychelles
We have selected three highlights for a charter in Seychelles, so you can get a taste of what this fabulous charter destination has waiting for you.
01

Uninhabited

Islands

Seychelles is home to a wealth of uninhabited islands and nature reserves, where you can witness nature in all of its untouched glory. Your crew can arrange a guided tour or hike around some of these islands – the perfect opportunity to escape the modern world.

02

Rare

Species

During your cruise in Seychelles you can witness rare species of fauna and flora not found anywhere else. Seek out the sea coconut trees, symbolic of Seychelles and endemic to the Praslin and Curieuse islands. You can also observe the endangered Giant Aldabra tortoise.

03

Luxury

Eco-Tourism

With its abundance of protected nature reserves, Seychelles is the pinnacle of luxury eco-tourism. No luxury cruise here is complete without a visit to Frégate, a private island resort built to integrate into its natural environment.
Suggested
Itinerary
At BGYB we offer our clients bespoke itinerary for their charter holidays. Please contact us to receive your very own personalised charter itinerary.
Day 1

Mahé – Victoria

Meet your yacht in the beautiful anchorage at Beau Vallon – this breathtaking beach will set the scene for the rest of your cruise. Once settled, go and explore Victoria, the capital of the Seychelles. It may be one of the smallest capitals in the world, but it still has plenty to offer including its central 'bazar' marketplace offering a variety of fresh produce and spices; its botanical garden; and its mixture of modern and Créole architecture.

Day 2

Mahé – Morne Seychellois National Park

Spend the morning making the most of your anchorage at Beau Vallon; its turquoise lagoon is perfect for swimming, diving, jet-skiing, or simply admiring the scenery from your yacht. In the afternoon, pay a visit to the Morne Seychellois National Park, where you have numerous magnificent hiking routes to choose from. Be immersed in the natural treasures this area has to offer, including lush forests, awesome summits and rare species of fauna and flora.

Day 3

Praslin - Cousin & Curieuse Island

Sail over to Praslin Island, where you will anchor at Anse Lazio. From here you can discover two of the incredible neighboring islands. Visit Cousin Island, only accessible by guided tour and an exemplary model of ecotourism. This natural reserve has a vast biodiversity of birds and reptiles. In the afternoon, visit Curieuse Island, a breeding centre for the rare giant Aldabra tortoises, and also home to the iconic Seychelles sea coconut trees.

Day 4

Praslin - Anse Lazio & Vallée de Mai

Enjoy Anse Lazio, one of the most beautiful beaches in the world thanks to its indigo waters and border of coconut and tamanu trees. Spend the morning swimming and snorkelling before exploring the Vallée de Mai in the afternoon. This world heritage site will transport you to the Garden of Eden – it boasts all manners of botanical treasures. In the evening, return to your anchorage and enjoy a sunset dinner at one of the beachfront restaurants

Day 5

Praslin - Anse Volbert & St Pierre Island

Sail along to Anse Volbert, another stunning anchorage on the north coast of Praslin with incredible postcard views. Head over to St Pierre Island, a small islet less than a mile away which is famed for its snorkelling sites. Explore its turquoise waters and observe an array of tropical fish. Return to Anse Volbert in the evening and spend some time browsing the boutiques in this seaside resort before stopping for dinner at a local restaurant.

Day 6

La Digue - Nid d'Aigle

Move along to La Digue Island – although small, this island is a microcosm of all that Seychelles has to offer with large rocks and coconut trees surrounding its idyllic beaches. Undergo a small hike to the Nid d'Aigle (Eagle's Nest) for a breathtaking, panoramic view over not just La Digue but Mahé and Praslin also. In the evening your crew can prepare a delicious beach BBQ for you to enjoy.

Day 7

La Digue – Anse Fourmis & Anse Patates

Starting off at your anchorage at Anse Fourmis, spend the day enjoying a relaxed bike ride along the north coast of La Digue, stopping to appreciate the incredible beaches on the way. Arrive at Anse Patates mid-afternoon where your yacht will meet you, and unwind from your bike ride on the beach. In the evening, enjoy a delicious meal made with the catch of the day, prepared by your chef onboard.

Day 8

La Digue – Coco Island & Grande Sœur

Discover some of the uninhabited islands to the north of La Digue which are sure to take your breath away. Spend the morning on Coco Island, characterized by its large granite rocks and palm trees, and fine sand and crystal waters. It boasts several small coves perfect for swimming and diving. In the afternoon, head over to Grande Soeur, one of the prettiest islands of the Seychelles. Here you can have fun kayaking before a BBQ dinner on the beach.

Day 9

La Digue – Grand Anse / Anse Source d'Argent

Spend the day visiting two of Seychelles most iconic beaches. Spend the morning at Grand Anse and marvel at the contrast between the serene beach and the impressive hills and mountains surrounding it. In the afternoon, head to Anse Source d'Argent, perhaps the most photographed beach in the world thanks to its famous rocks. An afternoon spent on this beach will take your breath away, as well as provide you with incredible photo opportunities.

Day 10

Frégate

On the way back to Mahé make a stop at the private resort island Frégate, often described as a mini Galapagos in the Seychelles. This resort is the epitome of luxury ecotourism, having been designed to integrate into the natural environment. Spend the day unwinding in this haven of luxury – do some water sports, take a yoga class, and enjoy bespoke treatment at the Rock Spa before enjoying an incredible dinner.

Day 11

Mahé - Victoria

Your final day of charter, return to the island of Mahé where you will disembark and say goodbye to your crew. Make sure you've taken advantage of everything the Seychelles has to offer and arrange a morning spent swimming with whale sharks at Beau Vallon, or browsing artisanal boutiques for souvenirs. Have lunch at a local restaurant and enjoy a final view over the beautiful beaches before heading to the airport and returning home.

Yachts for Charter -
Seychelles