AEGIR : Available for Racing Charters

AEGIR : Available for Racing Charters
The Carbon Ocean 82 AEGIR is a performing sailboat which is available for racing charters at BGYB on the 2020 regatta circuit!
March 13, 2020
Charter AEGIR now for a 2020 Regatta
Following a successful offshore racing campaign last year at the Transatlantic Race, Rolex Fastnet and the Middle Sea Raceboat, AEGIR has upgraded and optimised her racing equipments including new sails specifically designed for both inshore and offshore regattas. A comfortable and luxurious cruiser capable of transforming into a weapon on the race track, AEGIR is fully equipped with North Sails 3DL wardrobe, Spinnakers and Code 0 on the huge bowsprit, racing boom. She is a state of the art success in her category, having achieved both of her goals in the Caribbean and the Mediterranean, and having twice won the Rolex Maxi Yacht Cup in her class.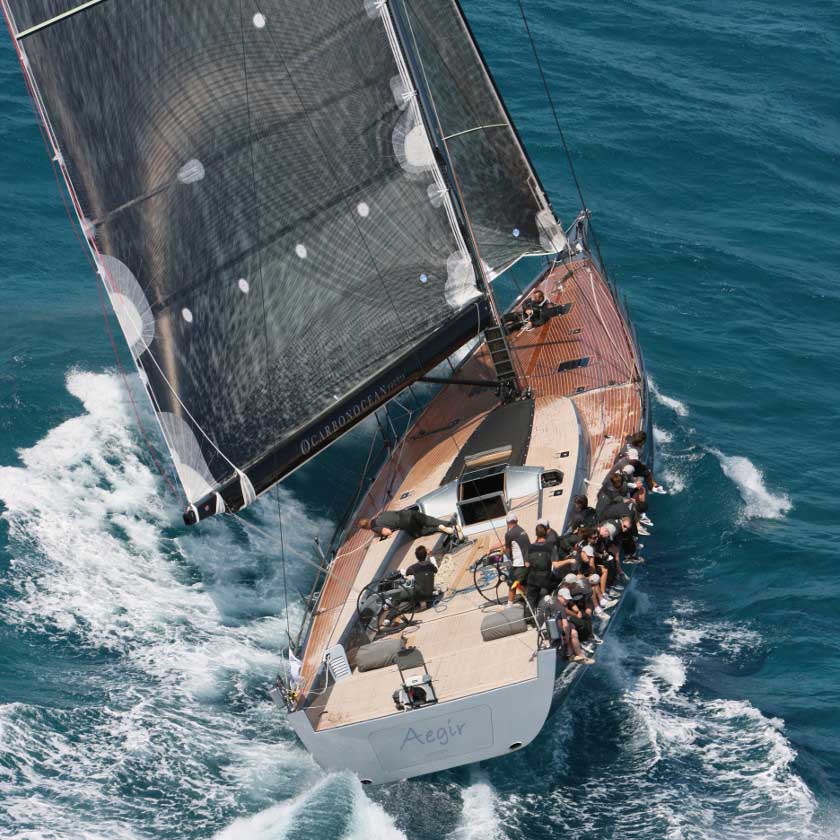 She is now doing her winter maintenance and refit in Palma and will be available for the following events in 2020:
⛵️Rolex Maxi Yacht Cup: Booked!
⛵️Les Voiles de St Tropez: 4th - 10th Oct
⛵️Rolex Middle Sea Race: 15th - 22nd Oct
⛵️RORC Transatlantic Race: 9th Jan 2021
⛵️RORC 600 Caribbean: Feb 2021
⛵️Heineken Regatta: March 2021
If you're interested in chartering AEGIR for any of the regattas mentioned above then please don't hesitate to get in touch!