BELLA UNO : New CA Listing

BELLA UNO : New CA Listing
BGYB is delighted to announce that the Fast Cruising Sloop BELLA UNO is joining our Sales sailing fleets. Asking price : 650,000$
October 27, 2021
A light, fast and efficient sailboat
BELLA UNO is a sailboat able to take long cruises but also is very efficient for races. BELLA UNO is easy to manoeuvre and will show thus is efficient just as other racing boats. It was designed by the architects Perry / Andrews and built by the American shipyard Dencho Marine in 1998. The sailboat is classified IRC (competitive) but has not raced much. It was then completely renovated in 2015 including an interior overhaul, new tanks, new plumbing, new rigging, new wiring, electricity and electronics redone or changed, complete air conditioning, new sails, new bedding, etc.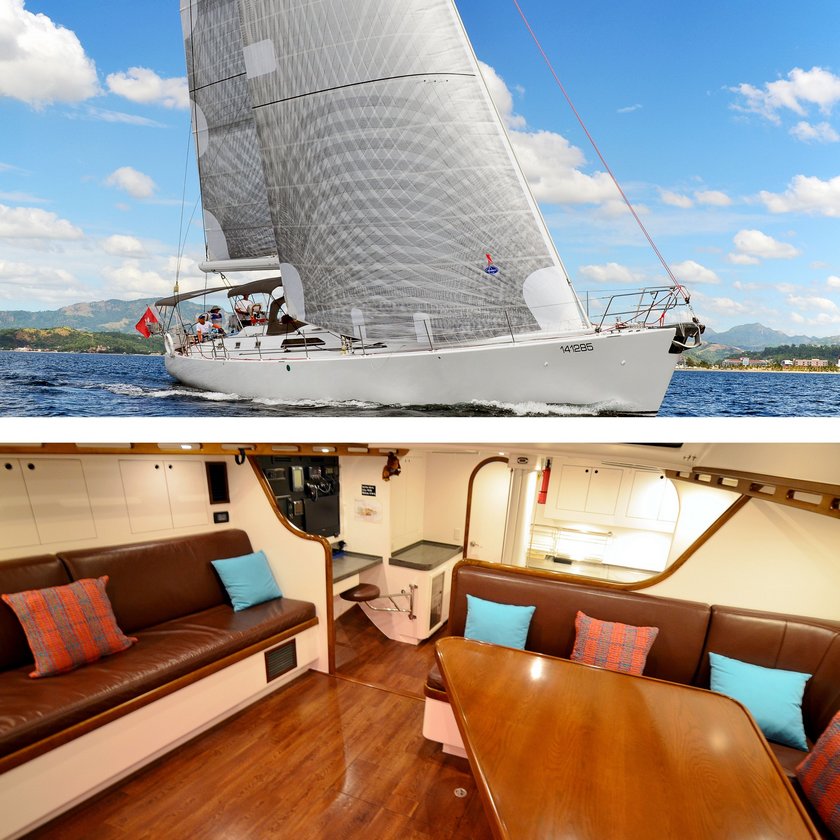 BELLA UNO is fast, light, comfortable, with 4 cabins that can accommodate up to 12 guests on board. She is maintained full time by two crew members and is ready to sail with her future owner!

The official price is $ 650,000. The displayed price in euros may vary depending on the exchange rate.
To find out more about BGYB's sailing yachts for sale, please go to the dedicated page here : Sailing yacht.
Please visit BELLA UNO's page should you wish to know more about this Fast Cruising Sloop.
Or go to our Current News page !

Published: 29th October 2021