BLACK LEGEND 4 : Further Price Reduction

BLACK LEGEND 4 : Further Price Reduction
BGYB is delighted to announce a new price reduction for the Black Pepper Code 2.1 BLACK LEGEND 4: a new yacht sold with the shipyard's guarantee!
April 16, 2021
New Black Pepper Sailing Yacht
The flagship of the Black Pepper fleet, Code 2 is the result of a collaboration between Marc Lombard and Armel Tripon (winner of the 2018 Route du Rhum, and IMOCA 60 racer) to design an IMOCA 60-inspired offshore speed machine that is as comfortable racing as it is cruising very fast. Built in carbon fibre with an Axxon carbon rig, two rudders, a centreboard and ballast, she is perfectly configured for racing and cruising. Recently built by the shipyard, she was launched in September 2019, and can be seen in Port Grimaud. She represents a very rare opportunity to acquire a new yacht of this standing, without waiting for the construction.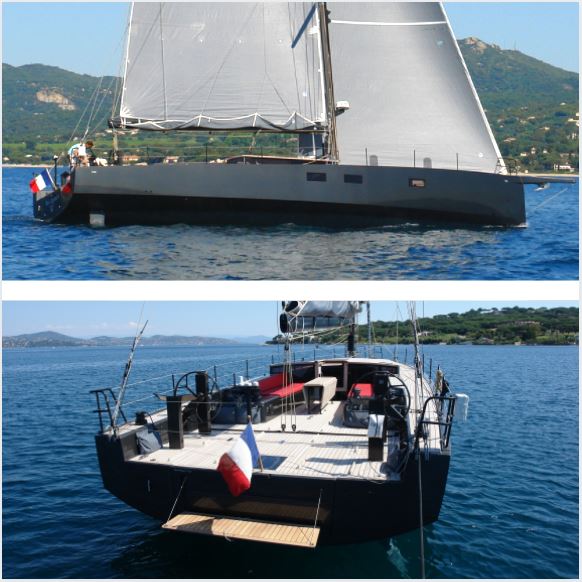 With measurements for ORC, IRC, PHRF and CSA races, as well as a custom Sailing Performance fleece, she is also ready to race for most races, Offshore and Inshore.
To get to know more about this Black Pepper sailing yacht, please visit her dedicated page: BLACK LEGEND 4
To see all our yachts for sale at BGYB, please go to this page : Yachts For Sale
You like to read news ? Go to our Current News's page
Published: 19 April 2021