BLUE DIAMOND Bermudian Sloop : Price reduction

BLUE DIAMOND Bermudian Sloop : Price reduction
BGYB is delighted to announce a price reduction for the Bermudian Sloop BLUE DIAMOND. BLUE DIAMOND's asking price is now 2,200,000 euros.
July 21, 2020
BLUE DIAMOND is perfect for cruising
Designed by Gilles Vaton and built by JMV & H2X, the Sailing Yacht BLUE DIAMOND is a great cruiser-racer combining five star comfort and high performances, both for blue water cruising or on the Super Yacht racing circuit! Her luxury interior can accomodate up to eight guests in 4 double cabins, around a wide saloon and dinner table, and offers a safe and protected cockpit, separated from the maneuvering area, which features an open transom inviting to the ocean. Launched in 2004, BLUE DIAMOND is built of Carbon Fiber, rigged with a Lorima 4 spreaders carbon mast and a wide range of sails. She features a lifting keel to allow shallow access.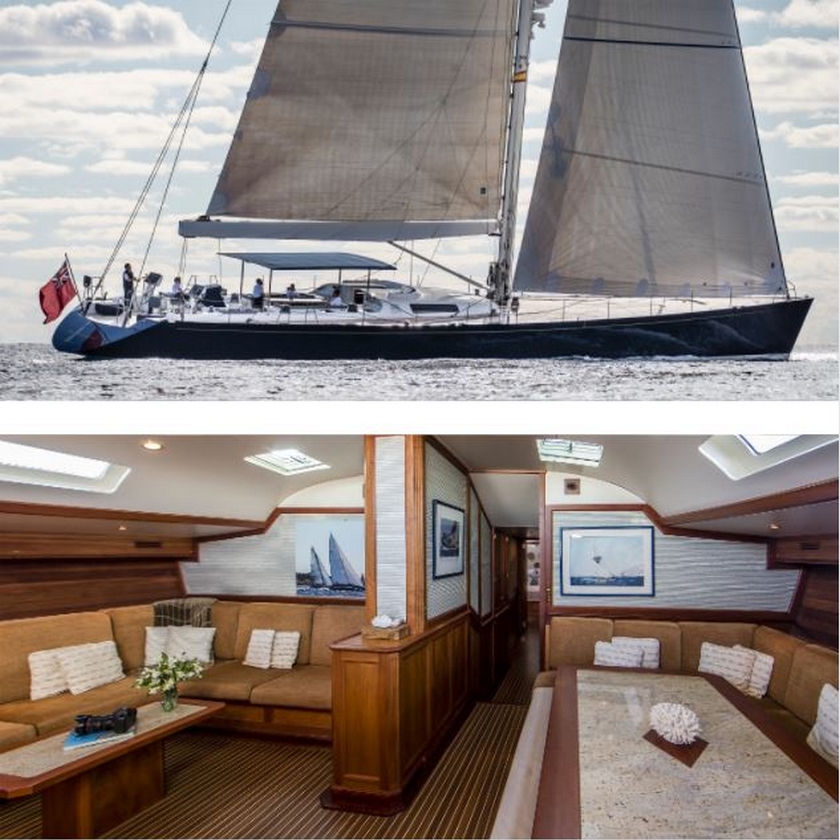 - Luxurious and comfortable yacht made of carbon
- Refit 2019/2020
- Lifting Keel
- Meticulously maintained by a professional crew
[9th May 2022 : BLUE DIAMOND IS NO LONGER AVAILABLE FOR SALE]