BLUE DIAMOND : Refit & Price Reduction

BLUE DIAMOND : Refit & Price Reduction
BGYB is pleased to announce a price reduction for the 100ft Bermudian Sloop BLUE DIAMOND, a beautiful sailing yacht which has just been refitted and also benefitted from a new set of sails.
April 13, 2021
BLUE DIAMOND : a comfortable sailing yacht
Launched in 2004, refitted 2019 to 2021, BLUE DIAMOND is built of Carbon Fiber, rigged with a Lorima 4 spreaders carbon mast and a wide range of new sails. She features a lifting keel to allow shallow access, and has been maintained by a professional crew and a dedicated Owner at the highest level! BLUE DIAMOND offers a large protected cockpit, a beautiful saloon and 4 double bed cabins with ensuite bathrooms. New Asking Price : 1,950,000 €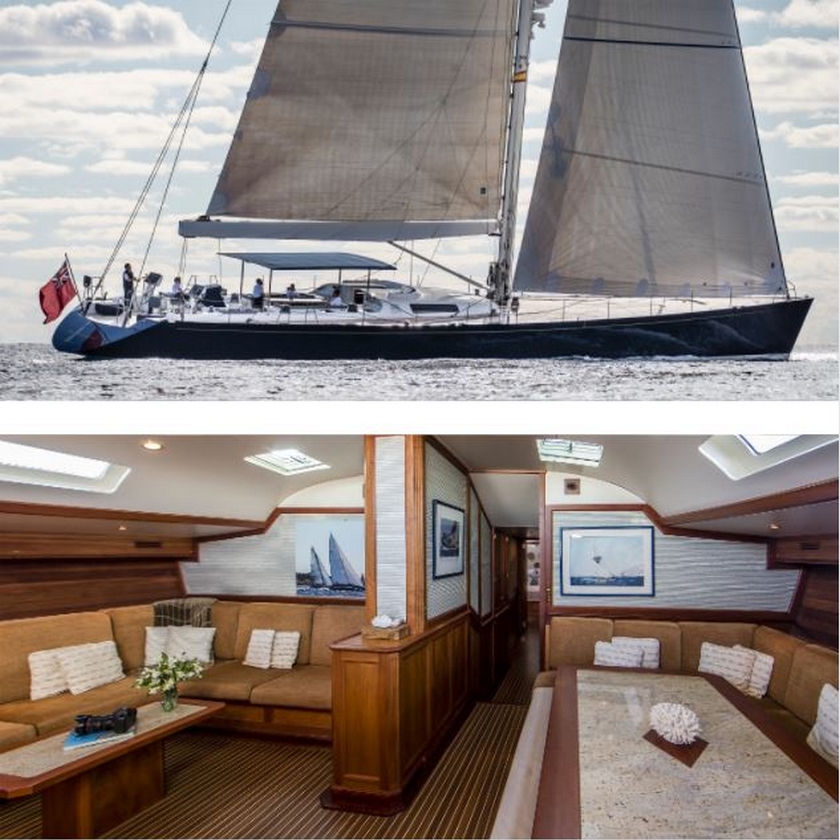 To find out more about BGYB's sailing yachts for sale, please go to the dedicated page here : Sailing Yachts For Sale.
Please visit BLUE DIAMOND's page should you wish to know more about this sloop.
Do you want to know more about our yachts and company's activity ? Read our Current News section.
Published : 14 April 2021
[9th May 2022 : BLUE DIAMOND IS NO LONGER AVAILABLE FOR SALE]