CIUTADELLA: Special Offer August and September 2023

CIUTADELLA: Special Offer August and September 2023
Benefit from a discount of 5% on CIUTADELLA's charter rates this August and September! Available in the Balearic Islands, proven to be a beautiful charter destination, up to 6 guests are sure to return home with fantastic charter holiday memories after being onboard this luxurious motor boat.
August 1, 2023
Special Offer for CIUTADELLA
Launched in 1967, CIUTADELLA has offered guests delightful Mediterranean exploration for many decades. Refurbished in 2021, this classic pleasure craft offers an abundance of convivial spaces both inside and out. On her vast deck, she features relaxed seating, a dining area, and sun pads with views across the ocean on three sides. Her full displacement wooden hull glides through the Mediterranean at a cruising speed of 14 knots and maximum speed of 25 knots. With a cosy interior - decorated with warm wood flooring that are complemented by neutral furnishings with splashes of colour – this pleasure craft is perfect for friends and family and provides flexible accommodation for up to 6 guests.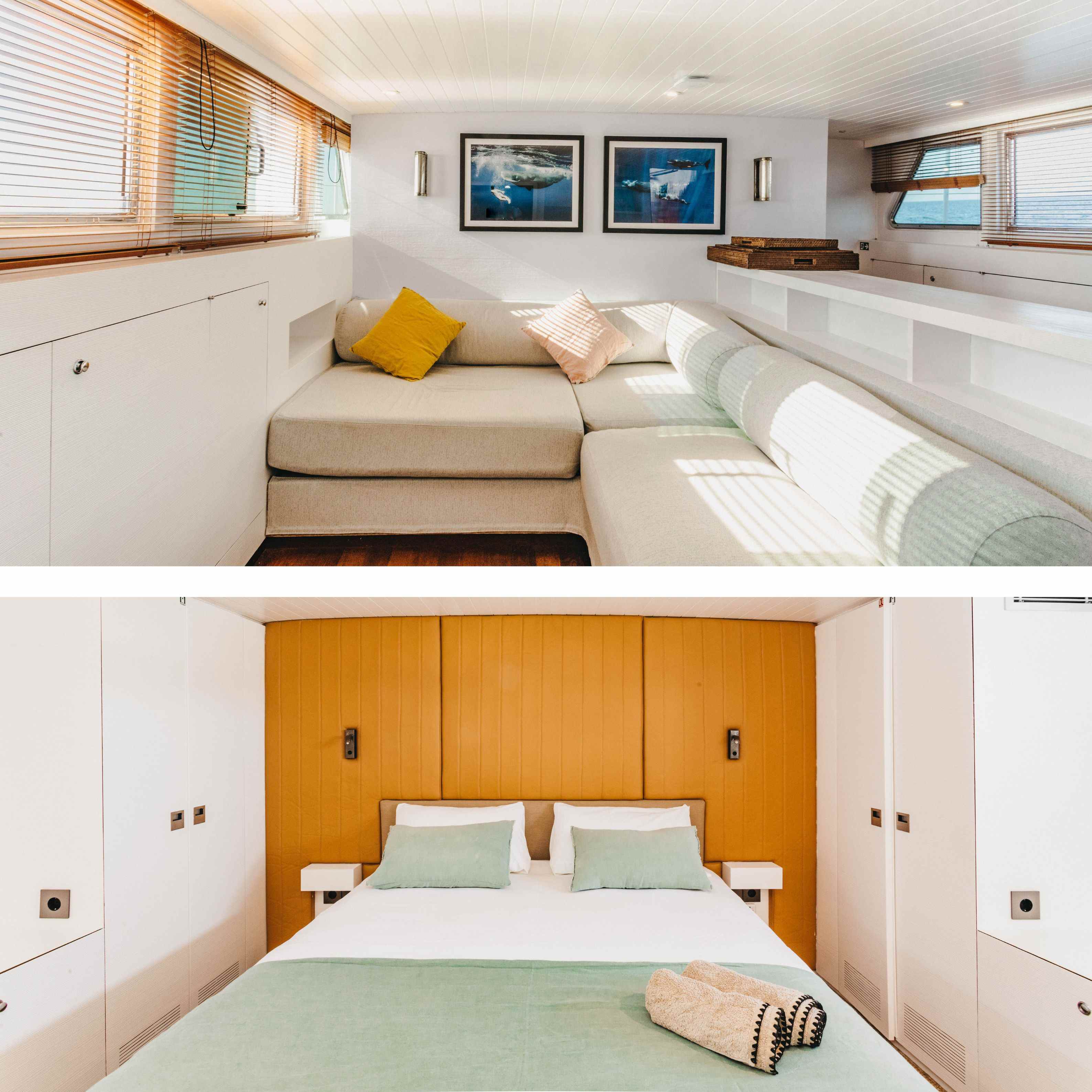 Special Offer : 5% discount on charter rates in August and September 2023! We offer delivery fees to all locations in the Balearics!
Discounted Charter Rate:
33 250 EUR / week+ 21% Spanish TVA + 30% APA
Current bookings:
- 21 - 28 August: Ibiza to Ibiza
Available in the Balearic Islands!

Explore our suggested itinerary for this destination here :
Look at the webpage CIUTADELLA for more information