COLUMBIA: Winner of the St Barths Bucket Regatta in Class E

COLUMBIA: Winner of the St Barths Bucket Regatta in Class E
Classic Schooner COLUMBIA is the winner of the St Barths Bucket Regatta 2023 in the Class E 'l'Esprit 2' division! She was the only class winner in the whole regatta to gain victories in every race!
March 30, 2023
COLUMBIA: 141' Classic Schooner
COLUMBIA was launched in 2014 as a magnificent schooner yacht as homage to the spectacular Grand Banks Fishing Schooner of 1924. She provides the perfect combination of luxury and history, while maintaining her competitive spirit and sailing abilities in regatta. At the St Barths Bucket Regatta 2023, COLUMBIA dominated her category with three wins from three races and finished the event 7 points in front of the next yacht. This schooner impressed from day one - starting and finishing first! BGYB are delighted to congratualte Tony Rey, Captain Seth and their crew for winning Class E aboard this prestigious yacht!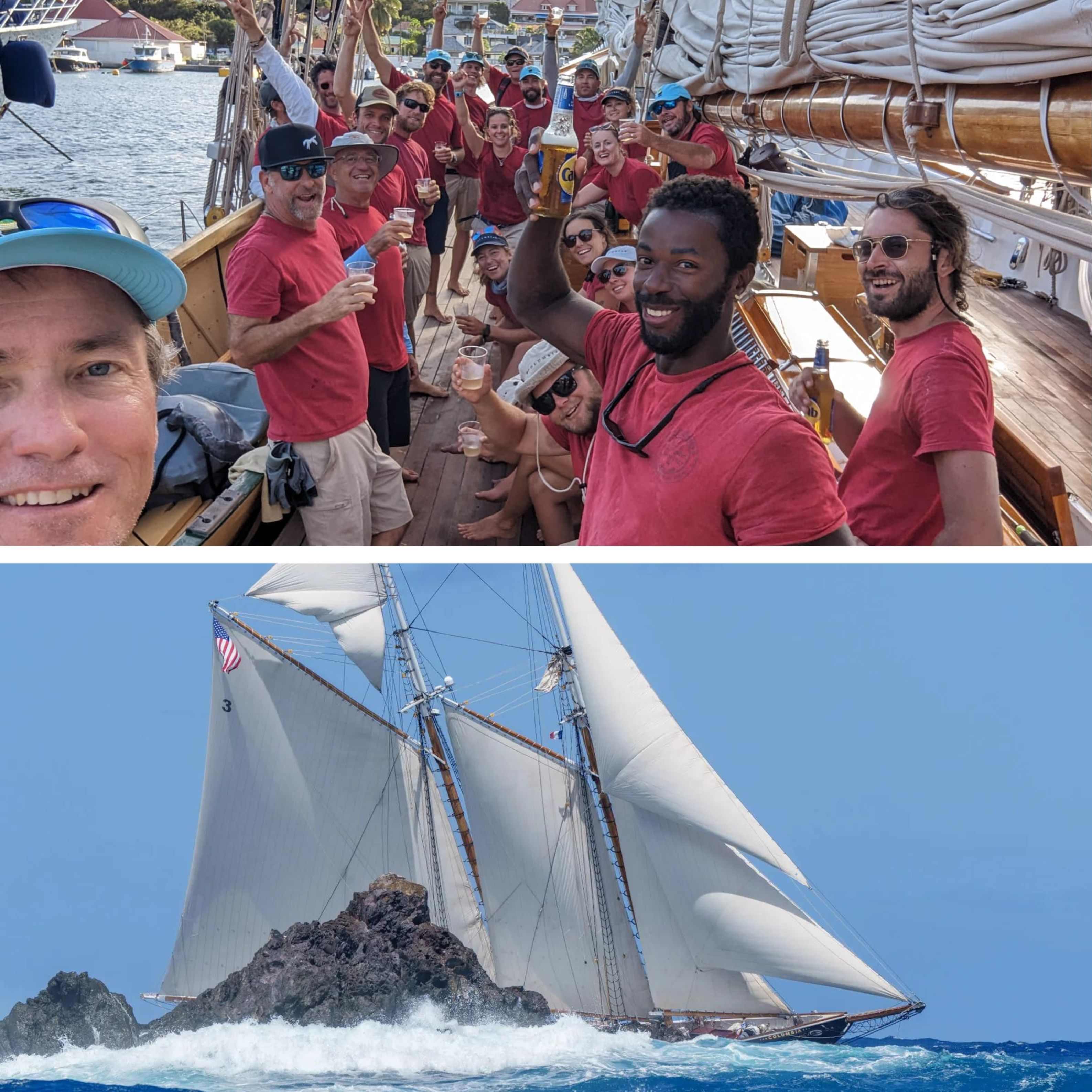 BGYB is proud to have chartered COLUMBIA for the St Barth Bucket Regatta 2023 !

For further information on this regatta, take a look at this page: