CORTO MALTESE : Price reduction

CORTO MALTESE : Price reduction
BGYB is delighted to announce a price reduction on the sumptuous, completely refurbished 37m sailing yacht, CORTO MALTESE. Previously priced at 6,200,000 euros, she is now asking for 5,900,000 euros.
January 14, 2021
37m Sailing Yacht CORTO MALTESE - Ex-Marflow
CORTO MALTESE, a 37m aluminium luxury sailing yacht, has been totally refitted and upgraded, while retaining her classic charm. Launched in 1982, she was rebuilt in 2006. As a long distance cruising yacht, she has large tanks and a great autonomy. Coded MCA, she can be offered for charter. She boasts a 4 cabin configuration that can accommodate up to 9 guests. Equipped with two powerful engines, she reaches a comfortable cruising speed of 10 knots. Her new asking price: 5,900,000 euros. We would be pleased to send you her specification, please do not hesitate to ask for it.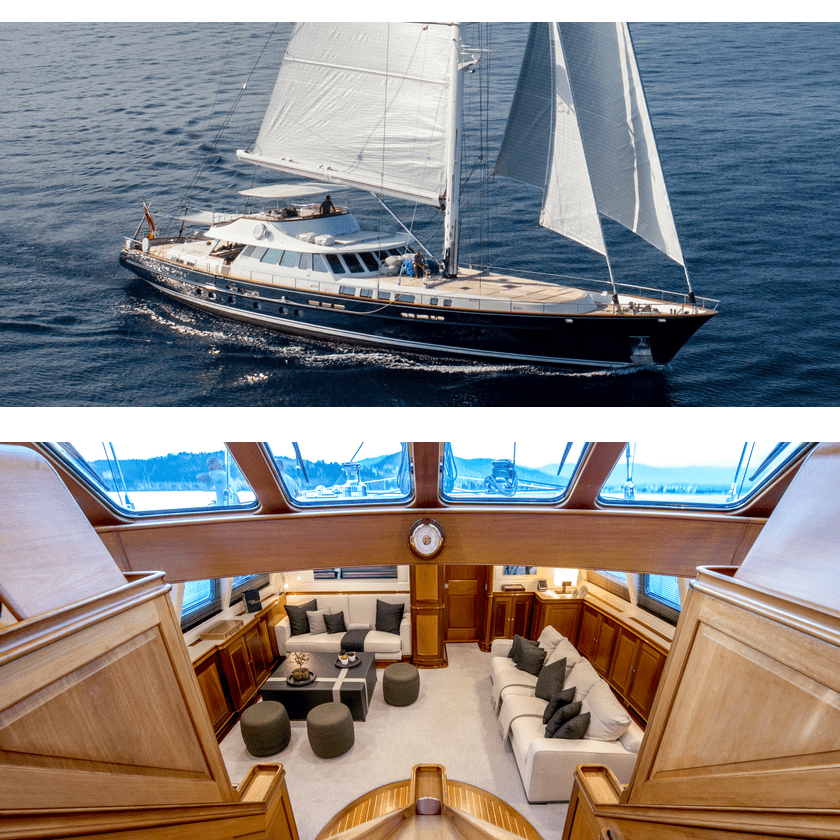 To find out more about BGYB yachts for sale, please go to the dedicated page here : Yachts For Sale.
Please visit CORTO MALTESE's page should you wish to know more about her.

Published: 14 January 2021