DOUCE FRANCE : New Listing

DOUCE FRANCE : New Listing
We are delighted to present the 42.2m Two Masted Catamaran Schooner DOUCE FRANCE, which joins our fleet of yachts for sale.
July 21, 2022
Luxury catamaran, long voyages
DOUCE FRANCE is equipped for crewed cruises, this magnificent catamaran welcomes you in the greatest comfort while discovering the most beautiful places. The catamaran has 6 luxurious cabins to welcome up to 12 guests on board. Do not hesitate to contact us if you want more information about this Two Masted Catamaran Schooner.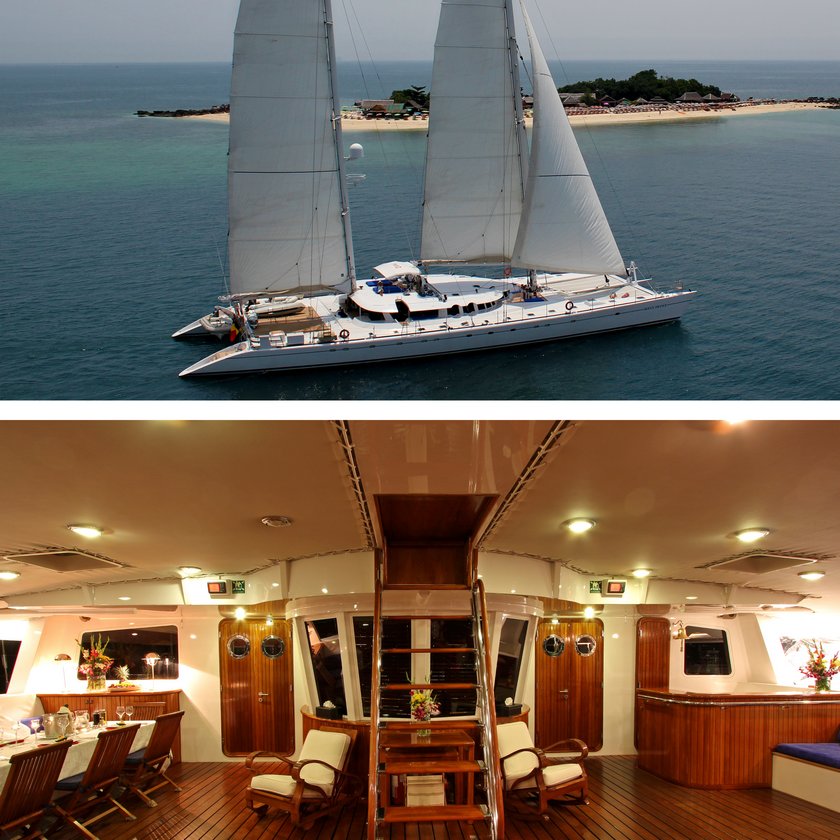 To find out more about BGYB's sailing yachts for sale, please go to the dedicated page here: Multihull
Please visit DOUCE FRANCE's page should you wish to know more about this Two Masted Catamaran Schooner.
Or go to our Current News page !