ENMER : New listing for Sale

ENMER : New listing for Sale
BGYB is delighted to announce the addition of the Wave Piercer ENMER to our Sales Fleet. This incredible machine is asking 1 950 000 euros.
September 22, 2020
The unique Wave Piercer ENMER
The Yacht was delivered by Safehaven Marine as M/Y ENMER in summer 2019. 'ENMER' was commissioned by and built for the legendary and well respect yacht collector Jack Setton. The main request for ´ENMER´ was to build a Very Fast but Very Efficient vessel also in the roughest conditions with Maximum Range (approx. 600 nm at 25 kts) which can be operated without crew safely. Click on her picture below to get on her page.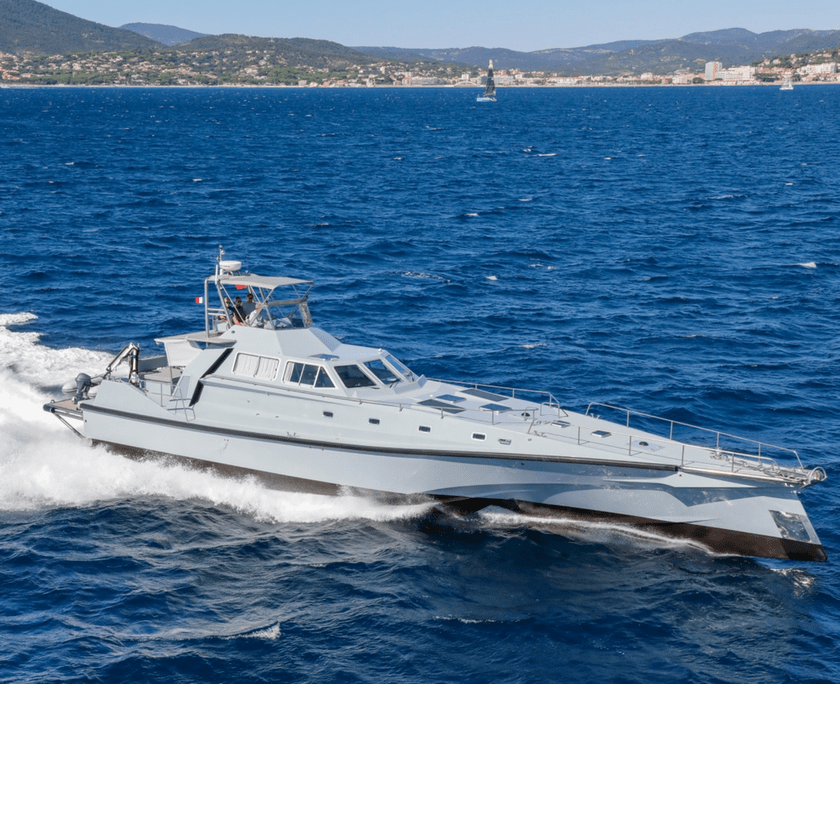 [27th October 2021 UPDATE : ENMER IS NO LONGER AVAILABLE FOR SALE]