HASTA LUEGO : New Photos
BGYB has taken advantage of a calm period to visit the sailing yacht HASTA LUEGO and take some new photos of this beautiful Cigale 14.
November 30, 2020
Large U shape couch in the Saloon
This Cigale 14 is a beautiful sailboat built by the Alubat shipyard and designed by Finot-Conq architects. With her aluminium hull, HASTA LUEGO can organise long cruises even in cold waters. The interior is efficiently designed to welcome up to 10 guests on a U shaped couch. HASTA LUEGO boasts 2 double bed cabins, and 2 extra beds in the passageway. Please visit her page to get to know more and see her new interior pictures.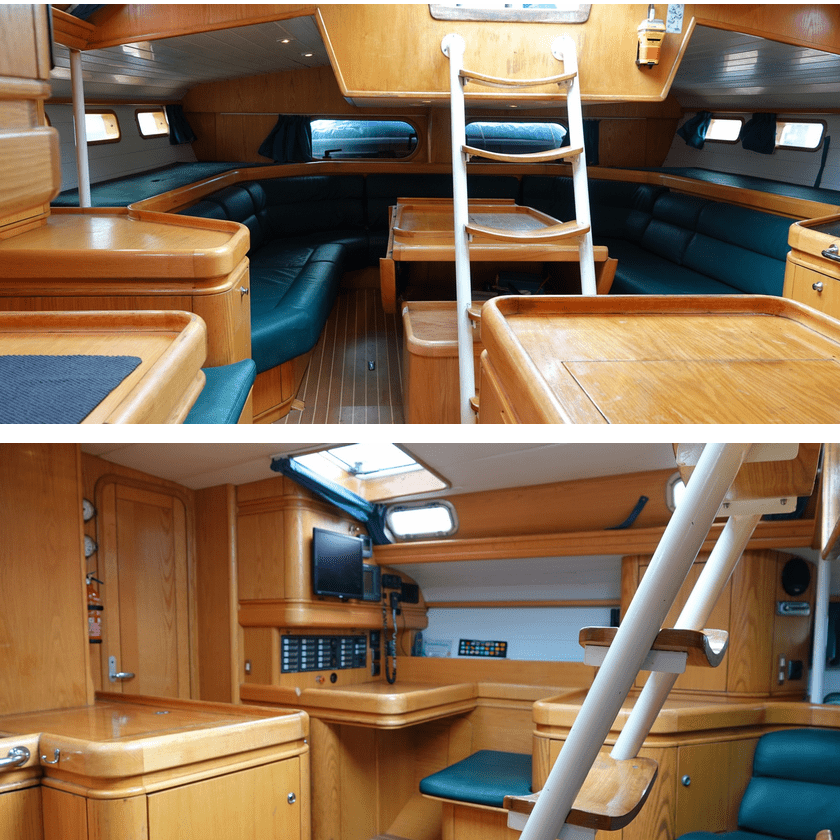 [ 17/05/2021 UPDATE : HASTA LUEGO HAS BEEN SOLD ]