LE CIGARE ROUGE participates to the Route du Rhum 2022 !

LE CIGARE ROUGE participates to the Route du Rhum 2022 !
Departure from Saint Malo, destination Guadeloupe: the legendary LE CIGARE ROUGE is currently on regatta, discover her ranking! Thus, this extraordinary sailing yacht will be available for sale after completing the race. Asking Price : 250,000€.
November 17, 2022
Second Route du Rhum for the LE CIGARE ROUGE
On November 9, 2022 at 2:15 pm in Saint-Malo, France, LE CIGARE ROUGE gave an impressive start at the famous Atlantic race La Route du Rhum, bound for Guadeloupe. For its 12th edition, The Queen of Transatlantics in Solitaire counted 138 skippers participating in the race, and among them is Catherine Chabaud aboard LE CIGARE ROUGE: together, they are ranking second at the moment in the Rhum Mono class! This skipper has already raced the Vendée Globe aboard this Open 60 in 1996, becoming the first woman to have completed the 'around the world' race solo without stopover during the race. This proves that even 25 years later, neither the LE CIGARE ROUGE nor Catherine have lost a single ounce of energy!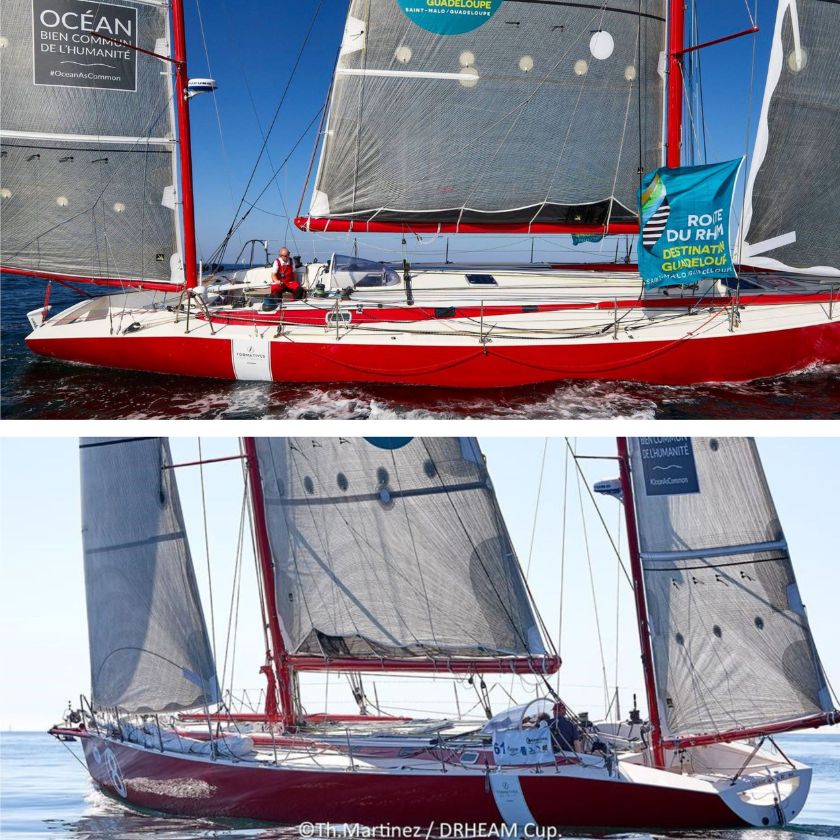 BGYB wishes a good end of regatta to all the skippers !
To find out more about BGYB racing yachts for sale, please go to the dedicated page here : Racing Yachts For Sale.
Please visit LE CIGARE ROUGE's page should you wish to know more about this iconic sailing yacht.
Please also check out our Recent News !