MOANA : New listing for Sale

MOANA : New listing for Sale
BGYB is pleased to announce the addition of the Outremer 5X Catamaran MOANA to our Sales Fleet. This is also the opportunity to announce a price reduction : she is now asking 1,095,000 euros.
June 11, 2020
Beautiful Outremer 5X Catamaran
MOANA was hauled out for detailed inspection and repairs as required in 2016 (Boatworks, AUS), 2017 (Norsand, NZ), 2018 (Norsand, NZ and Raiatea Carenage, FP) and 2019 (Outremer, FR). Additionally, in February 2018 the mast was un-stepped and the rigging underwent a full Level C inspection with new kevlar shrouds, rod lozenges and front beam martingale cable installed by Doyle Rigging. MOANA is a proven, capable blue water cruiser with lots of options, meticulously maintained. Every system is extensively documented from a user's perspective. This performance cruising catamaran is suitable for all types of sailing conditions and will provide you with autonomy, comfort and safety.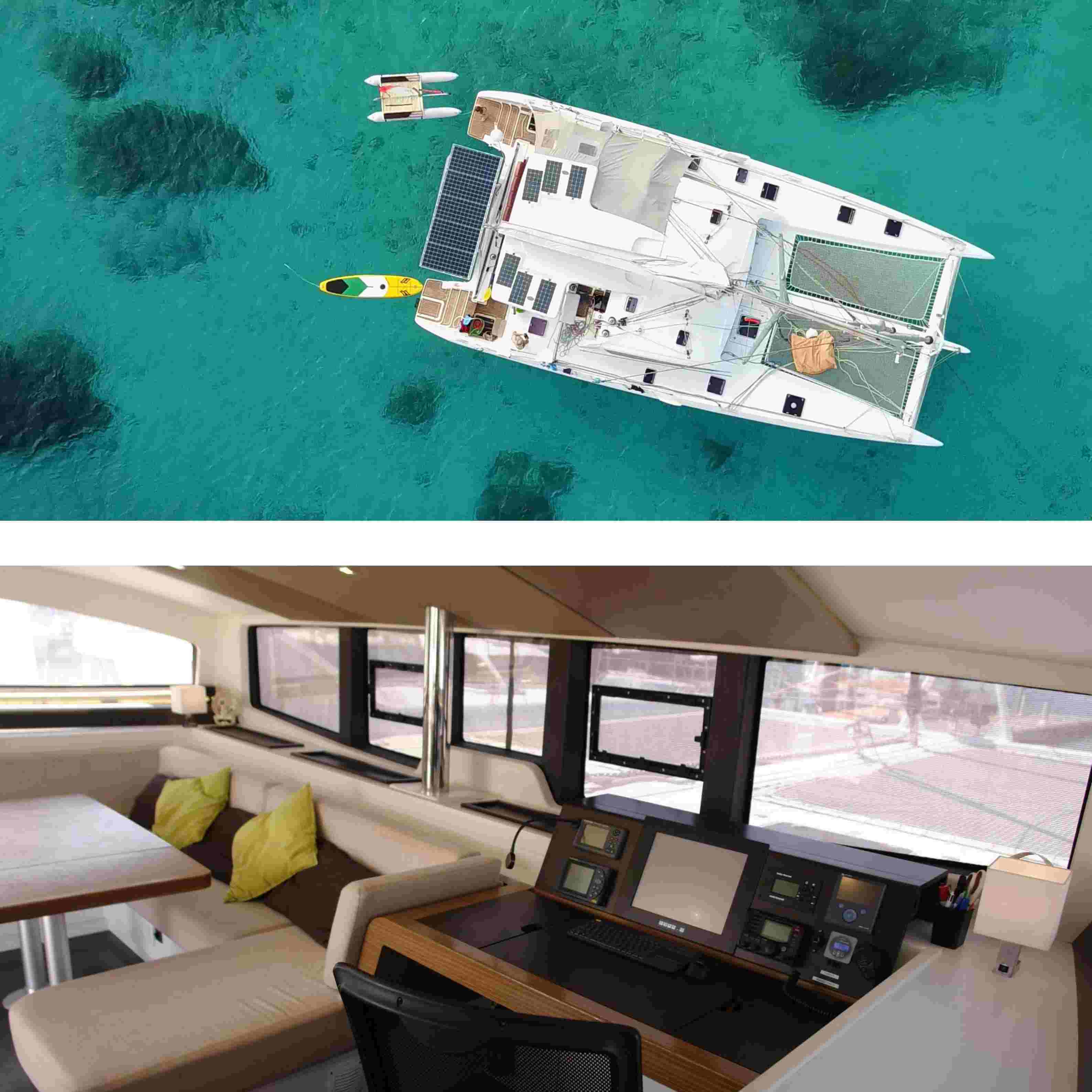 [30 APRIL 2021 UPDATE : MOANA HAS BEEN SOLD]