OCEAN PEARL : Price Reduction

OCEAN PEARL : Price Reduction
OCEAN PEARL, 33.50m ex-Mediterranean Club Multiplast Maxi Catamaran, with an impressive track record, was converted in 2017. Previously priced at 2,490,000 euros, she is now offered at 1,950,000 euros.
February 25, 2021
Extremely Fast Maxi Catamaran
OCEAN PEARL, formerly known as 'Club Méditerranée', was the winner of The Race in 2001 (Crewed round-the-world multihull race). OCEAN PEARL has won an impressive number of awards and broken many records before being converted, like her sistership called SWIFT, into an extraordinary cruising maxi-catamaran with a light and comfortable layout for sailing close to the coast as well as on the high seas. The conversion was carried out with care, using quality equipment and taking care to keep the weight as light as possible so as not to reduce performance. New Asking Price: 1,950,000 euros.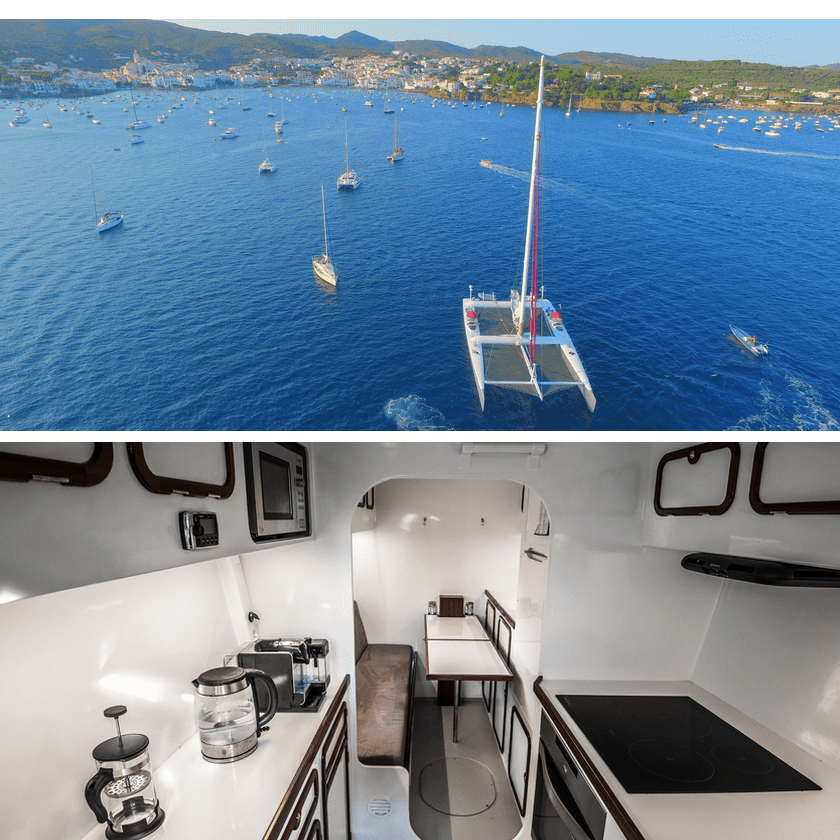 To find out more about BGYB's Racing yachts for sale, please go to the dedicated page here : Racing Yachts For Sale.
Please visit OCEAN PEARL's page should you wish to know more about this Maxi Catamaran.
Should you wish to see more BGYB news, get on Current News's page.

[24th July 2023 UPDATE : OCEAN PEARL IS NO LONGER AVAILABLE FOR SALE]