Palma Superyacht Village
Created in 2013, the Palma Superyacht Village is reserved for motor yachts and sailing boats over 24 metres in length. It takes place in Moll Vell, an original marina located in the centre of Palma, the capital of the island of Majorca.
Date: 27 - 30 April 2023
Location: Palma, Spain
March 11, 2020
A growing event
Created in 2013, the Palma Superyacht Village opens its doors exclusively to the 24m+ market of sailing and motor yachts. Taking place in Moll Vell, Palma's original marina situated in the very centre of Majorca's capital city's coastline. This ultra-popular trade fair allows superyacht professionals to promote their services and activities. Owners, captains and crew members are always around for informal and formal meetings at this internationally renowned yachting event.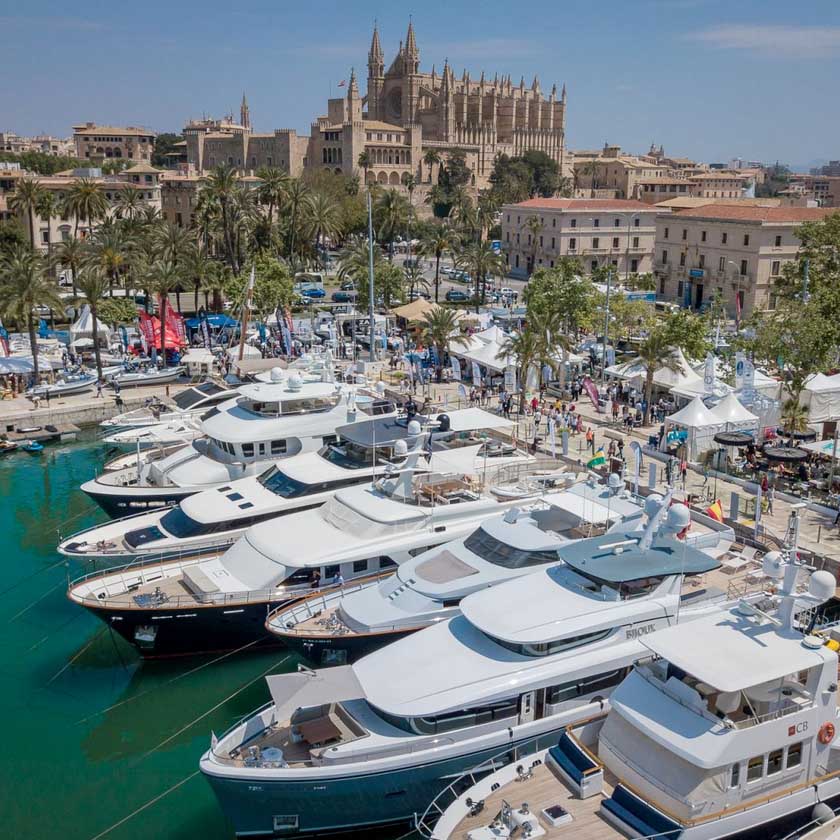 Palma Superyacht Village : the facts and figures
After only a few years of existence, the show is already generating impressive results, bringing together 276 participating companies in 2022 (representing a 21% growth from the previous year). Over 32,000 people visited the show last year alone, the Palma International Boat Show saw an influx of both professionals and nautical enthusiasts.
With such high satisfaction rates, the show maintained an 87% loyalty rate last year. At BGYB we are one of those satisfied customers, exhibiting 2 to 4 yachts each year.
Please do not hesitate to contact us if you wish to exhibit your yacht and the next Palma Superyacht Village!
BGYB Yacht attending
this event
Other
events
Click on the link below to return to the previous page and see other events.
See all events