PROVENANCE : New Price Reduction

PROVENANCE : New Price Reduction
BGYB is delighted to announce a significant price reduction for the 30m Ketch PROVENANCE. Previously priced at €2,500,000, she is now priced at €1,950,000.
June 16, 2021
Classically designed Ketch
PROVENANCE, a 28m+ ketch launched in 1968, was rebuilt in 2019. With her resolutely classic style, she is a ketch of character designed by the famous naval architect Alan Buchana and built by the Italian yard Cantiere Craglietto Yard. PROVENANCE has two powerful engines and a bow thruster, so she is easy to handle. In addition to her stunning lines typical of a 1960s yacht, the jewel in PROVENANCE's crown is her interior. The woodwork is spectacular with mother of pearl inlays in the wood. Each bathroom has a unique mosaic tile. PROVENANCE has 3 cabins for 6 people. New asking price: 1,950,000€.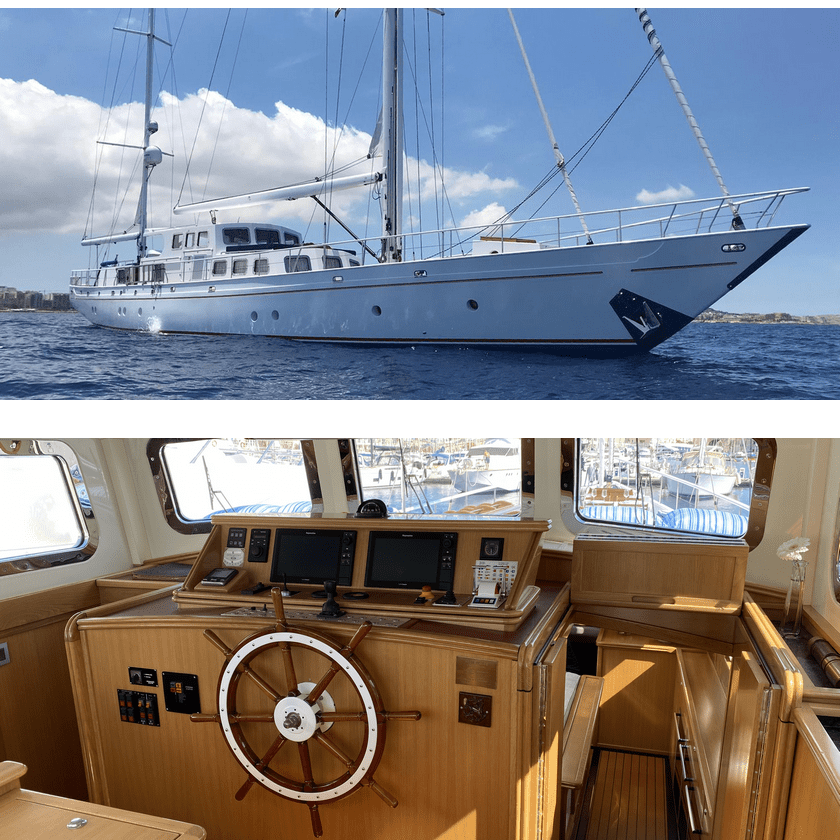 To find out more about BGYB's saling yachts for sale, please go to the dedicated page here : Sailing Yacht for sale.
Please visit PROVENANCE's page should you wish to know more about this beautiful Ketch.
Published: 18 June 2021